CIVIL – Center for Freedom categorically demands the release of detainees during last night's protests against the abolition of senior officials suspected of crime and electoral fraud that was declared by President Gjorge Ivanov.
We call upon the police, especially the special forces, to act only within the law, to avoid use of force as of yesterday's events, and to allow observers from civil society and media do their job.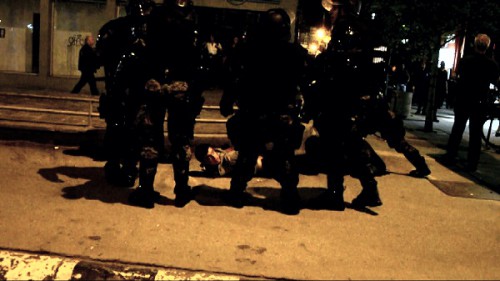 Last night's protests which ended in violence and arrests are a consequence of wrong policies of the ruling coalition.
Once again, CIVIL calls upon all protesters to exercise their right to protest in a peaceful manner, to express their dissatisfaction, but to refrain from violence, to avoid direct confrontations with counter-protesters and with security forces.
Triggered by constant information received from the field, CIVIL – Center for Freedom expressed deep concerns about the possibility of violence between citizens yesterday, and reiterates its calls for nonviolence today.