VIDEO ANALYSIS Ordanoski: There is no recovery for this type of country
Political analyst Dr. Saso Ordanoski, within the regular video analyses in the framework of CIVIL's project on election observation – "Forward", analyzes the failure of the system during the flood in Skopje and the surrounding area. Dr. Ordanoski, top analyst and university professor, analyzes – What are the causes for this and what can be done?: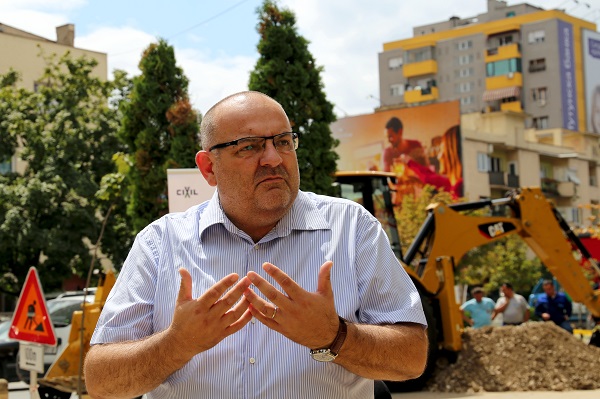 Recent events that have occurred with the floods have showed that the key systems that should exist and function in predicting and preventing this type of misfortune, as well as in dealing with the damages – do not function well or do not function at all!
We did not manage to predict that there would be so much rainfall, even though despite natural phenomena, it should not pose too much of a challenge for functioning services that deal with hydrometeorology. The elements that are needed to prevent this type of flooding, like cleaning of draining channels and setting barriers and other types of systems for dealing with this type of force – do not function!
Reforestation – we can see that even after 50 million trees were planted in Macedonia, in places where they should have been planted in order to prevent floods – this also does not function. That is just one part of the story.
Then comes the other part, during the tragedy, which lasted for several hours. We have seen that human lives could have been saved if such systems, which should deal with activating their capacities, did function during the disaster. This too failed.
[youtube width="600″ height="400″]https://www.youtube.com/watch?v=7pQMOOUbg00[/youtube]
Then came the part of recovering the damage. We are still going through this period. We can see that the state was not able to react accordingly for days. That is why there were various private and personal reactions, which are nonetheless commendable, because instincts for solidarity and help awake among people during such moments. However, this comes as a reaction to the failure of the state systems that need to deal with these kind of consequences.
All of this is a result of long years of state practice, which implies negative personnel selection, people who are running institutions but are not prepared for that, meaning that the entire government, even in this type of functioning systems, is pyramidal – reduced to one person. That person had to come back from his vacation in Antalya, even though he has no formal authorization to stand as commander of that entire horrible parade, and start coordinating state institutions, bodies, administrations and offices…in order for them to start to function in some way. Unfortunately, if things weren't tragic, these elements of giving, of reading lectures of the competent state officials would have been somewhat silly. All of this left not only an unpleasant impression, but de facto, practically enabled for what was supposed to follow as an efficient reaction to this type of misfortune not to take place at the given time.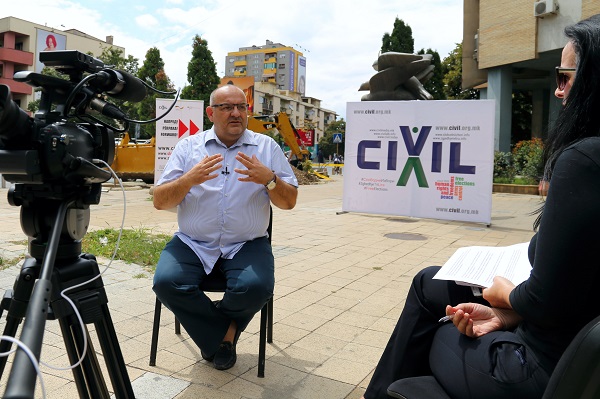 But, that's Macedonia. This shouldn't surprise us too much. This is exactly the kind of thing that happens in these types of countries that are ruled mainly through tenders, where these types of officials are more responsible for that than for having their services operating.
By now you have concluded that there is no warehouse in the country that keeps reserves of water, rubber boots, drainage pumps…Tenders are now being announced for electrical pumps that are not working because there is no electricity. Citizens are responding to this with self-organized relief actions, based on how much everyone is able to give, but this is an inappropriate response to these types of challenges that are sometimes caused by nature, and sometimes other types of inconveniences and when we all hope that there is some kind of a state that will deal with all of this. In a state that has 200.000 administration workers, with 600 people employed only with the last open competition of the MOI, young, capable and energetic people, we have come to a situation where the elderly people have to help, but only to conclude that we don't even have shovels for this to be done – so that the pain of the people who were affected by the disaster can be lessened, or the consequences remediated.
There is no recovery for this type of country, because it has been incorrectly set, on its head! I will not be surprised and it's useless to talk about how all the constructions built alongside the Vardar River within the Skopje 2014 Project shouldn't be placed there due to the risk of these kind of consequences, during floods, earthquakes… All the competent authorities know this, and no one has had, nor now has the strength to argue against it, to make a move that will warn of this.
Tomorrow, when God forbid another disaster hits us with much greater consequences, we will once again look back to these types of analyses. And again, those who do the analyses will be accused of politicizing, that now is not the time for seeking responsibility and for calling on reports that will conclude weaknesses, because "now is the time to provide help and not criticism".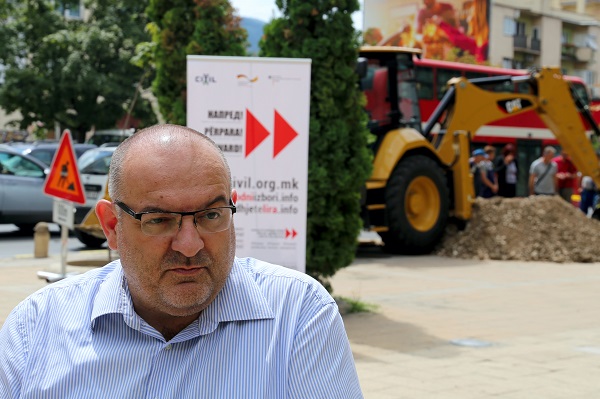 And that is why the country will not move forward, and that is why this country is not moving forward.
People in such situations start believing in God, that it was destiny, it was meant to be and that there is no salvation. The nation becomes more ill and more focused towards healers, instead of expecting to see where money is spent and how a system is set up that is to deal with these diseases.
Therefore, it is meaningless to raise the issue of responsibility. Responsibility is concentrated in one person, who even has an informal function, a president of a political party. If it turns out that someone should be held responsible, then the whole pyramid will fall. Because here it is impossible to raise the question why this is so, no one resigns, no one makes moves that will indicate personal responsibility or one of the institutions.
All this converts to political confrontations and to a situation in which nothing will improve for the next time such a thing occurs again.
By: Мonika Taleska
Camera: Аtanas Petrovski
Editing: Vlado Krstevski
Photo: Xhabir Deralla