NATO Spain tomorrow to deposit the ratification instrument in Washington, very soon North Macedonia to be official member of NATO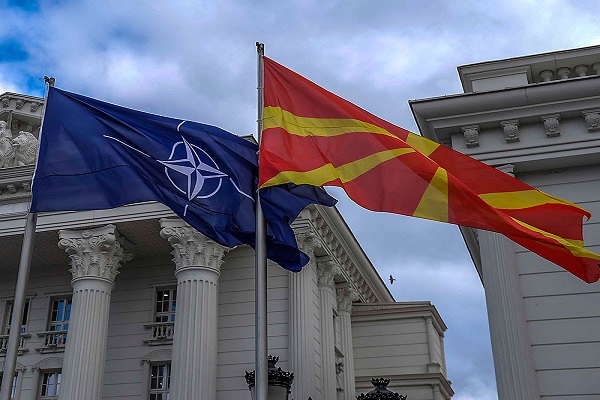 The Spanish Ambassador to Washington tomorrow will hand over the original ratification instrument, after which the State Department will notify the allies, and then we will receive a letter for NATO Secretary General Jens Stoltenberg for us to deposit the instrument for ratification. Once the Republic of North Macedonia does this, it will officially become the 30th NATO member state.
This was made clearer today by Minister of Foreign Affairs Nikola Dimitrov at the joint press conference with Prime Minister Oliver Spasovski, Minister of Defence Radmila Sekerinska and Deputy Prime Minister in charge of Economic Affairs Bujar Osmani, who held a press conference dedicated to the formalizing of our NATO membership, after the Spanish Senate yesterday ratified the NATO Accession Protocol for our country, and then was signed by the Spanish King.
-We will show that we can be a worthy member state, which together will share the burden and will be able to enjoy the benefits of that membership. Congratulations homeland, congratulations to all citizens, said Dimitrov.
The Prime Minister pointed out that this act deserves congratulations and recognition even in these days of seriously difficult challenges.
-This is a success for our generation, but also for previous and future generations, said Spasovski, and added that after the ratification was made yesterday in the Spanish Senate, the Spanish King also put his signature, now the ratified instrument of Spain will be deposited in Washington.
– And then we will be notified by the Alliance that all ratifications have been deposited and then we can deposit ours. The Republic of North Macedonia is the 30th NATO member. Today, you have every right to be proud. The Republic of North Macedonia as a member of NATO becomes a full member of the European-Atlantic family of nations.
He expressed belief that NATO membership will help also in achieving the second strategic goal of EU membership.