CIVIL – Center for Freedom, held a press-conference this afternoon and a had meeting with citizens, as well as with interested political entities in front of the Parliament of Republic of Macedonia, right before the start of the last parliamentary session, prior to the dissolution of the Parliament scheduled for tomorrow.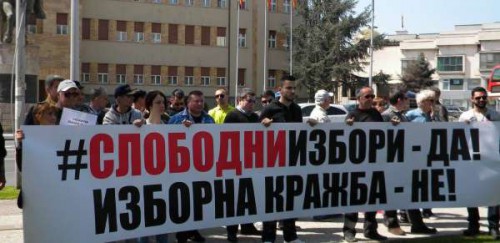 The President of CIVIL, Xhabir Deralla, shared the position with the public in that free elections on June 5 are not possible and that the Government needs to resign due to its failure to implement the Agreement for overcoming the political crisis, signed in Przino, which has prevented conditions to be created for holding free elections in Republic of Macedonia.
"We do not want elections with phantoms, elections with blackmail, elections with abuses of public money, our money, elections with abuse of the administration, with pressure and violence, with structural violence and with violation of human rights and freedoms! We want free elections! That means the elections should be organized by non-partisan institutions, institutions free from party dictatorship of the parties in power", stated Deralla.
CIVIL – Center for Freedom demands for the "Government to resign as it is already decimated. We believe that these elections, free elections, can be organized by institutions and a by government that is not infected with serious indications of crimes and abuses of power. We demand free elections to be conducted through institutions that are most qualified for this, primarily by the State Election Commission. It needs to undergo further professionalization. We demand for the elections to be postponed for at least the end of September, if not later. We will wait…We have waited for free elections for so long, so we can wait a bit longer, but this period needs to be filled with work, political will, and of course, with the rule of law.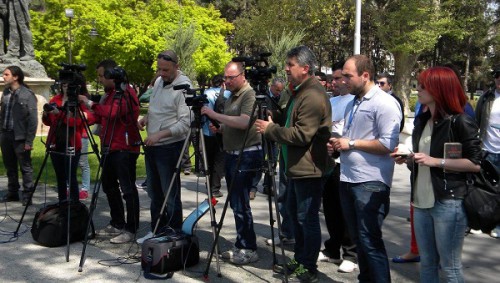 Today's meeting in front of the Parliament was attended by representatives of several civil society organizations, by free citizens and numerous media outlets.
Marija Tegovska