DAILY BRIEF September 11: Uncertainty, failed leaders' meeting, gruevism, Plan B…
80 Views
11/09/19
in Newsroom
Comments Off on September 11: Uncertainty, failed leaders' meeting, gruevism, Plan B…
Fate of SPO uncertain
The fate of the Special Public Prosecutor's Office remains uncertain and of the cases they have opened. The leaders of SDSM and VMRO-DPMNE, Zoran Zaev and Hristijan Mickoski did not manage to find a solution to the Law on public prosecutor's office, which is to also solve the future status of the SPO.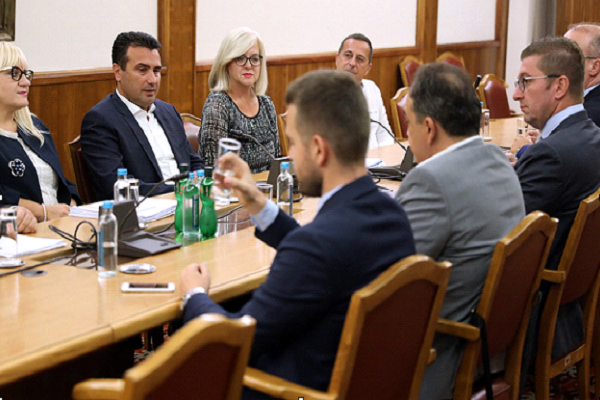 Zaev: I am disappointed from the meeting's outcome, gruevism late into the night
Gruevism late into the night, a demand against every logic, against the EU and NATO, against values and principles, this is how Prime Minister Zoran Zaev assessed the outcome of last night's leaders' meeting and of the only condition, which, as he said, has been set by VMRO-DPMNE leader, Hristijan Mickoski.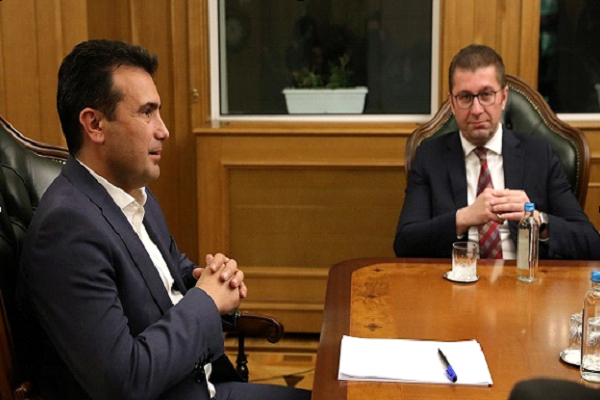 Mickoski: Zaev wants amnesty, maybe we have new "bombs"
The government wants the Law on Public Prosecutor's Office to include illegally wiretapped conversations from 2008 to 2015, and we say that it should apply without a deadline. Maybe we have materials from now, illegally wiretapped, which can be indications of committed crime. Why should we limit the new prosecutor, said VMRO-DPMNE leader Hristijan Mickoski at a press conference on the latest, unsuccessful leaders' meeting on the future of the SPO and its cases.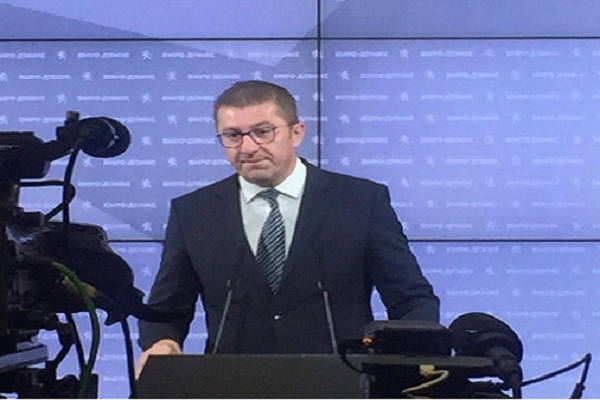 FLASH NEWS
Osmani: Differences on the Law on Prosecutor's Office are not something that cannot be overcome
Zaev: If we don't receive a date for negotiations with the EU, VMRO-DPMNE and Mickoski will be to blame
Priebe: Independent politicians are a condition for the rule of law
As of next month, prescription drugs will be given with a prescription and an ID card or passport
According to the Draft-Law, employers will be receiving from 600 denars to 6000 denars for increase of salaries
MPs reject VMRO-DPMNE's proposal for the dismissal of Katica Janeva
CIVILian ACTIVITIES
CIVIL workshop on "Green Future" in Veles
CIVIL is organizing a workshop titled "Green Future" that is dedicated to green values, social justice and antinationalism, which will be held tomorrow in the municipal hall in Veles, starting at 1.00 pm.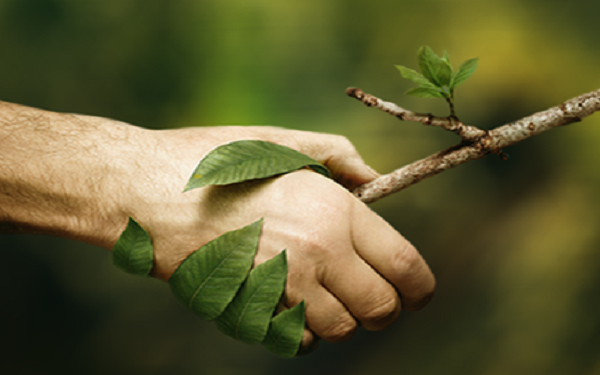 OPINION
Does Mickoski have a Plan B?
The SPO is dead? What does that mean? That the SPO's mission is also dead? Yes, it would be dead, if the investigations stop and the charges dropped. Clear as day. Therefore, Mickoski has to lead the struggle on behalf of those who have put him in that position. He owes them. Because if there's justice, then maybe one it will knock also on his (energetic) door. He is personally motivated for there to be no justice, no SPO, and to have, for instance, someone like Marko Zvrlevski in the Public Prosecutor's Office. They need people in the judiciary, in the Supreme Court, in the Court of Appeals, in the Prosecution, Constitutional, Administrative Court, they need all the people they can have in the MOI…, writes Xhabir Deralla in his Burst.
D. Muratov
Translation: N. Cvetkovska