PERSPECTIVE Ordanoski: These elections will show what the future of Macedonia will be!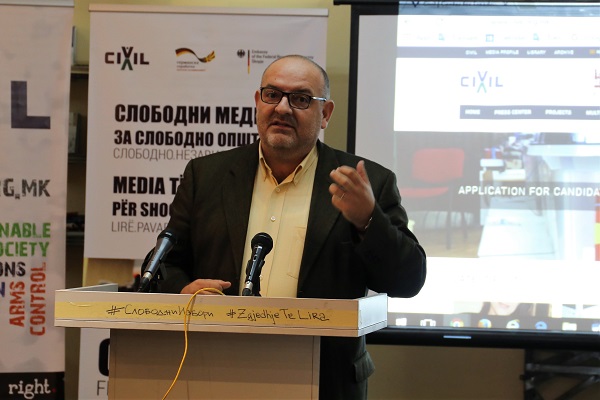 "These elections have a high political goal and will show the outlook for Macedonia. They will also determine whether there will be early parliamentary elections", said political analyst Saso Ordanoski, member of the Expert Board of CIVIL – Center for Freedom , at today's conference titled "Free elections for a free society" that was held at the Journalists' Club in Skopje.
Ordanoski highlighted three points, which depend on the outcome of the local elections.
"These elections will determine the fate of several party leaders. The elections will probably bring a judgement for Nikola Gruevski. Likewise for Ali Ahmeti, because after the elections he will be deciding what he will do in his party. The elections will also be important for SDSM and Zoran Zaev, because they will be an assessment as to what the voters think about his policies.  The elections will show the direction that the parties will further follow. If a certain form of defeat occurs, then not only will Gruevski leave the party, but there will come to a reform process, which the reform wing of VMRO-DPMNE has started. The same goes for SDSM", said Ordanoski.
"The elections may perhaps be the most important, because they will show where Macedonia is on the road to EU and NATO", concluded Ordanoski.
Monika Taleska
Photo: Biljana Jordanovska
Camera: Atanas Petrovski and Dehran Muratov
Editing: Ermin Klimenta