Veton Surroi was among a group of ethnic Albanians, including leaders of several political parties and a local human rights committee, who organized a silent demonstration on 13 June 1991 in Pristina, the capital of Kosovo province. Up to 100,000 ethnic Albanians carried a rose-filled open coffin to Pristina cemetery in a demonstration for peace and against what they called the "violence carried out by the Serbian occupying powers". Veton Surroi is reported to have said in a speech on this occasion: "We are here to bury violence." – reads a facsimile of Amnesty International's report on June 27, 1991.
Mr. Surroi is an extraordinary person, and one the most prominent intellectuals in the Balkans. His biography is rich in regional and international achievements in the areas of politics, diplomacy, and media.
In NATO's "Who is Who?" section, among other things, we learn that Mr. Surroi is "founder of the first opposition group in Kosova, the local chapter of the UJDI (Association of a Yugoslav Democratic Initiative) in 1989, founder of the first Independent Trade Unions of Kosova in 1989, founder and editor in chief of the independent weekly KOHA (1990) and later of the daily KOHA Ditore (1997), president of the second strongest political party in Kosova (PPK) in the period 1991-1992".
Mr. Surroi is one of the leading members of the kosovar Albanian negotiating groups, including the Rambouillet and Paris talks (1999). Recipient of the IFJ Annual award for journalism (2000), NED Award for Democracy and the Geunzen Award for Freedom of Holland, and many others.
We conducted this interview ahead of The 2nd Skopje Debate on Europe (17-19 Novermber), where Mr. Surroi will speak at the opening debate "Kosovo Between Geopolitical Token and Conflictual Reality". The event is organized by Debates on Europe and Kontrapunkt, and is supported by the Federal Foreign Office of Germany.
XHABIR DERALLA / CIVIL MEDIA: Mr. Surroi, thank you for this interview and welcome to CIVIL MEDIA.
VETON SURROI: A pleasure.
CIVIL MEDIA: Let's begin with the most pressing issue of Kosovo-Serbian relations. Is dialogue possible now, especially after Banjska attack on 24th of September?
SURROI: Well, it's always necessary, especially after you have such an escalation in violence, it's necessary to have dialogue. Of course, the question is what the dialogue should be focused on, and it has to deal with multiple issues and multiple choices at the same time. So, one of them has to do with actually having legal responsibility for the developments in Banjska, because this was a paramilitary attack in which there's a degree of responsibility of the Serbian state. There needs to be proper legal procedures against the leader of that paramilitary unit, Mr. Radoicic, who acknowledged that he was leading the unit. But there needs to be, at the same time, measures to create a better situation for the people in that part of Kosovo within a political development that includes the citizens in decision-making.
CIVIL MEDIA: Well, we saw how much justice the Serbian state could issue to the one who reported himself as the perpetrator. However, what needs to happen? Looks like the European Union is, so to speak, result oriented and pressing for more results and making announcements that there are agreements between Republic of Kosovo and Republic of Serbia, whilst we only see deterioration of the situation. What actually needs to happen?
SURROI: Yes, it's a strange development in which you say that there's a normalization process going on and then you have Banjska, which is quite abnormal. It does not give a sense of normality. I think, the European Union is describing the situation not really close to reality. Claiming that there's an agreement, while President Vucic says that he does not support an agreement, that he supports one part of the agreement, but he does not support the other part of the agreement – I think, we ought to believe Mr. Vucic, rather than what Mr. Borell describes as an agreement.
CIVIL MEDIA: Well, before the Banjska incident… Do you think that Brussels also bears some level of responsibility, because it was practically cuddling Belgrade and Vucic…
SURROI: Of Course.
CIVIL MEDIA: … and put the Prime Minister of Kosovo, Mr. Kurti, on thin ice? Do we have any dialogue, maybe, on the line between Pristina and Brussels in regards to improvement of Kosovo's relationship and status?
SURROI: Well, I think there was. As I said, we have to believe when Mr. Vucic, President Vucic says that he does not support the agreement. We have to acknowledge that he is not supporting the agreement. And when he says I accept points five, six and seven, but I do not accept one, two, three and four, we have to accept that this is his position.
We should not wish away his position, because that's not the way you conduct negotiations.
So, if President Vucic says that there is no agreement, we have to believe that there is no agreement and that there needs to be an agreement reached.
I think, because of this kind of rather abnormal attitude that has been dealt with the agreement, the logical consequence of it is that the Serbian polity can test further the resilience and the resistance of the West, the European Union and NATO.
Do not forget that in May of this year, there was a violent attack on NATO soldiers in various municipalities in the North – against NATO, against journalists, etc. There were 19 NATO soldiers who were injured in these attacks. So, this is a testing of how much NATO will be responsive to how many soft spots NATO has. I think Serbia has tested quite well for its own purposes of how much resistance there is both in NATO and in the EU. Banjska was a logical conclusion that ended not well for that political option.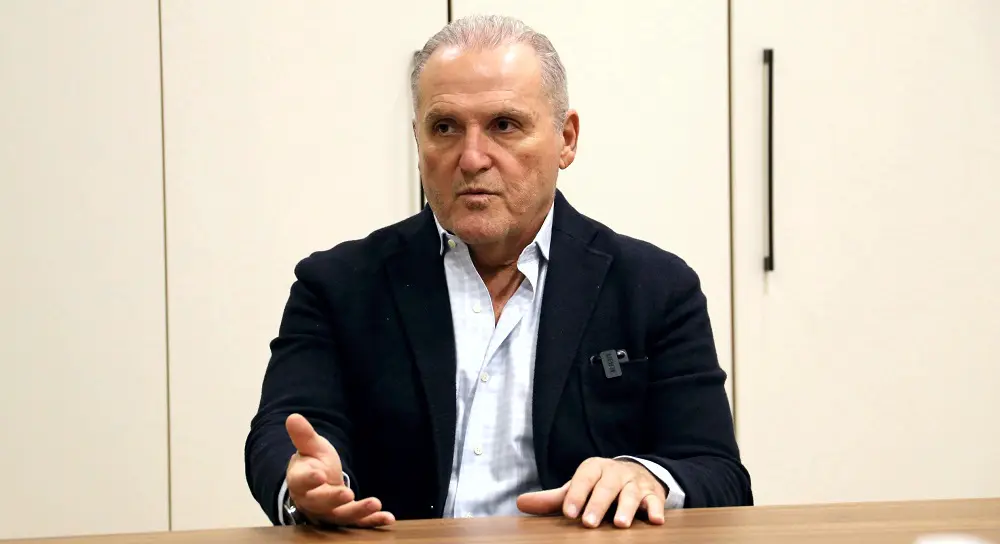 CIVIL MEDIA: There are quite a few experts who are indicating the strong Russian influence in the whole affair. What is the Russian influence in the Serbia – Kosovo relations and in the Western Balkans, in general?
SURROI: Russia has – not now, but for many years – adopted a clear attitude that has "low investment and high returns". Therefore, it does not need to do any more jobs than what the spoilers in the Western Balkans are doing, from Mr. Dodik, to here, to what we've seen in North Macedonia with the attack on parliament, what we've seen in Montenegro.
So, there are players who will do that either gratis or for small remunerations. Does this go to the advantage of Russia? Of course it does, because it wants the Western Balkans as an unresolved conflict and further instigating identity issues. It is a replication of the friction line between the Euro-Atlantic community and the Euro-Asian community; that is the friction line in the war between Ukraine and Russia that is, the Russian invasion in Ukraine. Therefore, parts of the Western Balkans are simply playground for replicating this kind of friction line.
CIVIL MEDIA: Right, indeed. Well, it's a well adopted strategy of the Russian policy: every disadvantage in the West is an advantage for the Russian side. As simple as that, and not as simple as that, at the same time.
Regarding the politics within the Republic of Kosovo… Could Prime Minister Kurti do something or anything better in regards to the Serbia-Kosovo dialogue? Especially in the light of one of your recent statements – if I paraphrase it well – that we see a struggle between two stubbornnesses in this story. Is there any improvement there, do we see some perspective in sight from the Kosovo perspective?
SURROI: Well, my analogy of stubbornness was that there's a competition between the stubborn reality as it is and the description that the European Union gives to this reality, or to the reality it pursues. I think, the stubbornness of reality is winning, and so we are living in an unfinished conflict and we have to see this within that light.
So the question is not about only normalizing and only trying to devise some policies of integration into the European Union, because that is not in the cards yet, but also of – how to integrate end of conflict into it. The end of conflict, or ending conflicts, is done first, initially, by recognizing that the conflicts have not finished, or that other ones are being instigated or opened.
One example, simple example, is Montenegro, a NATO member that was very close to integration into the European Union, or very further ahead in integration that suddenly has an internal identity conflict being driven by the outside.
Let us not forget that North Macedonia, when it goes from one obstacle, it goes from internal regulations from 2001, and then suddenly emerges with another problem, which is how the neighbors will perceive it. Then once you've solved that with one neighbor, then you have another neighbor saying – well, you know, you have some history books that I want to look into. This is ad continuum into redefining identity issues that, frankly, will not probably be resolving the situation of whether these countries will become functioning democracies that are able to integrate into the European Union or not.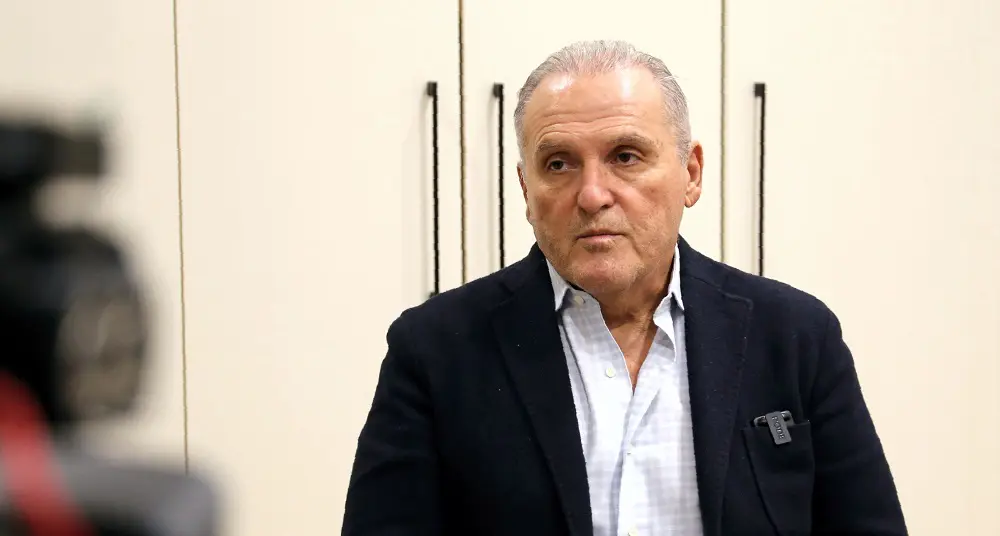 CIVIL MEDIA: Good basis for thinking and actually broadening the prospects regarding the stubbornness in the Balkans. Well, the Serbia-Kosovo tensions dialogue and so on has a great impact on the neighborhood, especially in North Macedonia. What are the perspectives of the situation in the Balkans, especially the security situation, especially having in mind that we also have the Ukraine war, we have Kremlin being interested in meddling with the internal affairs and so on? Do you have a regional perspective looking at North Macedonia?
SURROI: Well, in the past 10 or 15 years, we've had this mantra of four European freedoms established in the Western Balkans that, if the Western Balkan countries adopt the four European freedoms, freedom of movement, of investment, of capital, etc., then it will.
But, the four freedoms are a product of a historical transformation of Western Europe after the Second World War. In order to get to these four freedoms, there needs to be a fifth freedom that needs to be addressed, which is freedom from fear.
The Western Balkans is still in an unfinished conflict zone. The people of the Western Balkans need to be in a situation in which they wake up every day without the sense that this region is "maybe not very stable" or that "maybe next year there will be a war in my neighborhood"… This is something that does not allow the other freedoms to progress.
So we need, both the European Union, NATO and the Western Balkan countries, need to address this issue today. And that is – how to create a security umbrella for the Western Balkans, so that the people of the Western Balkans feel confident about their own security… That what is happening in Ukraine and Russia, what is happening in Gaza, does not reflect itself in the Western Balkans… that this is a region that has decided to live in peace and therefore will adopt the four freedoms, and it has the instruments, the umbrella that secures that they do not go into violence again.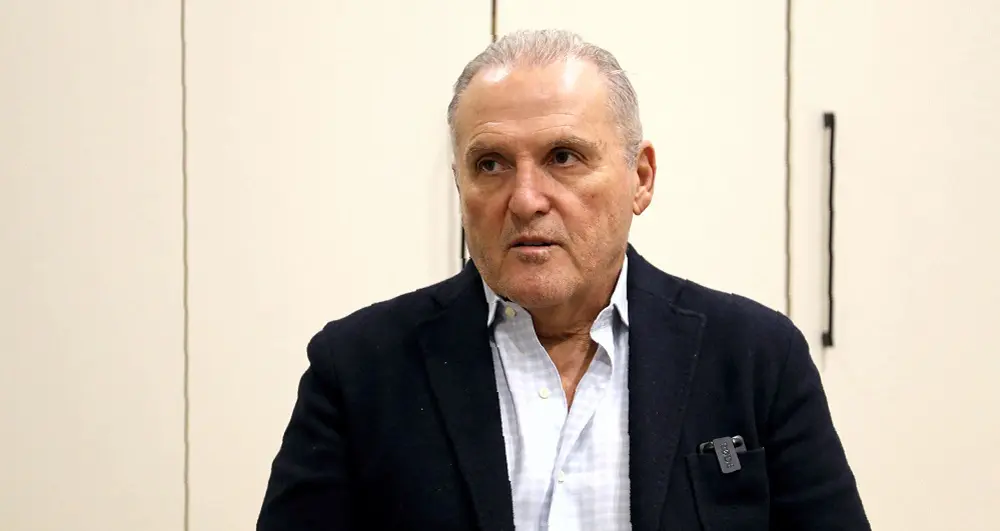 CIVIL MEDIA: But many people might say that Serbia is actually waging a hybrid war against Kosovo and in that regard, I don't see, at least personally, I don't see any possibility for continuation of a true dialogue that will have positive effects and I don't see a possibility of freedom from fear as you mentioned.
SURROI: No. Well we need to address, you know, we have to grab the bulls by the horns. So, the question is this: Four out of the six Western Balkan countries are living in an unfinished conflict zone, or with identity instigations. And, we had a triangle, which was Kosovo, Serbia, Bosnia and Herzegovina.
Because, whilst Kosovo and Serbia are living in an unfinished conflict and incomplete states, because they have not defined their mutual relations, Bosnia and Herzegovina lives in a peace accord that is not a legitimate constitutional order. Therefore, a continuous unfinished conflict in Bosnia and Herzegovina is being continuously instigated. And so, to these three, to this triangle, we've had Montenegro being added in the past years about the identity of the people in Montenegro.
And this is a redefining from within of this country that will eventually at some point get to address also – is this a country that wants to be in NATO, wants to be in the European Union, wants to cooperate with its neighbors – or wants to be part of the Serbian world.
So, if this is the situation, as it is now, and added to it – we have continuous questions about the identity of people in North Macedonia, one or the other. And, to add to this, in Albania, which in the past months or a year, has attempted to create itself, or within the leadership, to address itself as the center of defining what the Albanians should think or do or how to behave. Then we have a problem that is not conducing to freedom from fear.
Therefore we have to address this question from a point – let's have people love themselves and cooperate etc., but from up, to say – OK, this is a region that is of special interest to the Western alliance, to the West, it is part of the West. It needs to have mechanisms of protection that countries agreed to and that is undeniably a NATO umbrella. How that will be arranged within countries is an issue to be debated.
There are options of how to do it. There are ways to do it. But, there needs to be a historical decision of where this place is. You cannot be, we cannot be continuously wondering. You know, the descriptions, this is the crossroads between East and West… No! This is not the crossroads of East and West. The crossroads of East and West is Istanbul.
CIVIL MEDIA: That's right. That's absolutely right.
SURROI: And so this is West, and all the cultures are welcome into it and within the century we will see, not only Eastern and Western cultures as we have known them in terms of Islam and various languages… We will see Far Eastern, we will see Indian subcontinent people living here, because there's not going to be many people willing to work here. So, we already see Bangladeshis and Pakistanis and people from India coming in and some of them will be staying there.
The people who Mr. Rama has invited to go to Italy from Africa, some of them will be staying there. Some of the people from Afghanistan will be staying there. We have to understand that, as Europe, we will be as multicultural as Berlin is, at some point.
I mean, it's something very natural to us. We were born multicultural. It's nothing new. Except that we have to expand, that there will be people of different colors and much more different civilizations that we have been living in.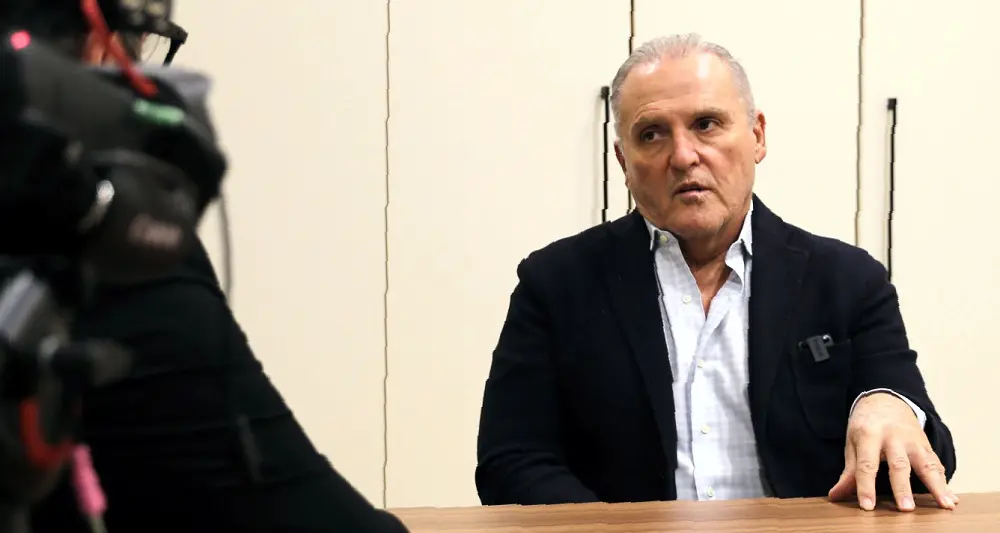 CIVIL MEDIA: In that, and in a wider context… And it is not a trick question, I assure you – What is your opinion of the Serbian President Mr. Vucic? Can he be trusted at any level?
SURROI: Well, the question is not whether he should be trusted, the question is – we have to take his words as they are.
So, if he says – I have no agreement – we have to say, there's no agreement.
If he says – I will never recognize Kosovo – we should say, OK, he will never recognize Kosovo.
If he says – I don't consider Serbia to be part of the West – well, we should say, OK, do not, you know.
If he says – we want to see a future with China and Russia – we have to accept it as it is and not say, you know, this guy is doing this for this reason or the other reason.
We should not enter into the reasons, it's his legitimate right and Serbia has a legitimate right to have a president who does not want to be in the West.
So, it's up to the Serbian people whether this is their option. And unfortunately this is a mutually feeding process in which, if the president continuously says – we rely on Russia – then there are more people today who trust Russia in Serbia than they trust the West, than they trust the European Union, than they trust the United States… And, of course, this is something that needs to be addressed.
You cannot hide your head, I mean the collective West, if you will, hiding their heads in the sand and saying – everything is OK, simply, by geography, Serbia is in the West.
No, it is not. Geography is very important, but you have to acknowledge geography as a factor.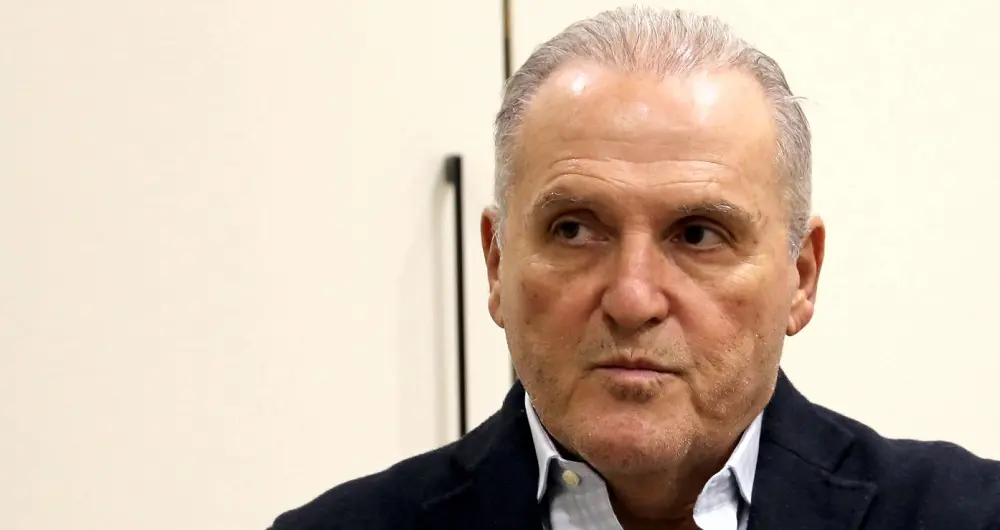 CIVIL MEDIA: In that context, to approach the final question, it's pretty broad and general, but still I believe that one of the brightest minds in the Balkans could answer this question in – let's say – a feasible, way. Where is Europe going?
SURROI: That's a good question. Europe is at this stage being designed by what it is not. And it is designed by what it is not – by Russia.
So, the definition of Europe is entering this stage by which it is very normal that Ukraine will be the eastern border of Europe, or the Euro-Atlantic community, and Eurasian community in the past 10 years, also being devised or designed in a way in which the Middle East sees it.
If you look at within this century or within the next 20 years, the question of the Middle East is actually a question of whether it will be an extension of a kind of a European stability wing or whether it will be a destructive force for the next 20 years.
We look at it now from the perspective of Gaza. But let's not forget that 10 years ago there was a Syrian war and that a lot of the refugees that were accepted by Germany. Then, it created a new political climate in Europe that at some stage was more tolerant, when you had Angela Merkel say – bring one million Syrians to Germany, there is no problem, we will sort this out. The absorption capacity of Germany is such, economically.
However, at the same time, you had people who were affected. Suddenly you have AFD in Germany being the second political force, well above the Social Democrats, who were traditionally the first or second force in Germany. So, what this conflict, for example, in Gaza will be producing, among other things, is the way Europe perceives itself vis-à-vis the Middle East. And it's not a big success. It's quite the contrary.
It's Europe that does not actually understand itself yet.
So, because this Europe is a project, rather than a fixed state with its borders, or fixed plans, it is within this project – actually, integrating the Western Balkans can be one of its greatest achievements, because it is so easy to do it. And the fact that the European Union, or the Project Europe has not reached a point of integrations, it shows not the vitality to resist of the Western Balkans, but the incapability of Europe to actually address these issues and to consider them as part of its own.
CIVIL MEDIA: Thank you very much for this interview, Mr. Surroi.
SURROI: Thank you.
Interview conducted by: Xhabir Deralla
Camera, video-editing, and photography: Arian Mehmeti
Transcripts: Natasha Cvetkovska
---