On the eve of the second round of the elections, hours before the election silence that starting midnight April 5-6, Civil – Center for Freedom appeals yet again to the political parties and their members and activists, state institutions, civil society organisations, and all citizens in Macedonia, to give their individual contribution for free and non-violent elections and take part in a fair and democratic political competition by being civil to each other.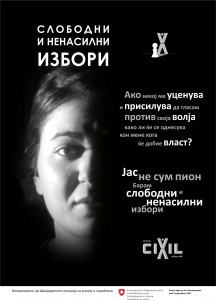 In the recent period we witnessed numerous irregularities and illegal activities by great number of people involved in the political life of our country; especially during the electoral process. We urge them to put a stop to such practices at least over the pending 48 hours.
Unfortunately, we have to repeat the general assessment that we issued following the first election round: The democracy, reputation of the country and the rule of law in Macedonia have already suffered great damages! We demand that image to be changed at least in these final hours of the electoral process.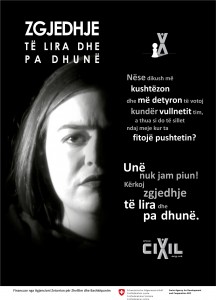 In this appeal to all election stakeholders, we demand from the electoral commissions not to stand in the way of our prevention working groups, which are properly accredited by the State Electoral Commission.
Civil, within the project "Free and Non-Violent Elections 2013" is carrying out a comprehensive monitoring of the elections with over 140 persons deployed to all parts of the country.
In the same time, we urge all citizens to call us with information or remarks about irregularities during the election silence and on the voting day.
Our contact phones are 02/5209176 and 075/742445. In addition, you can message us on our e-mail  [email protected] or on Facebook www.facebook.com/civil.mk.