NATIONALISM - PATRIOTISM Redzepi: Should I have been a patriot?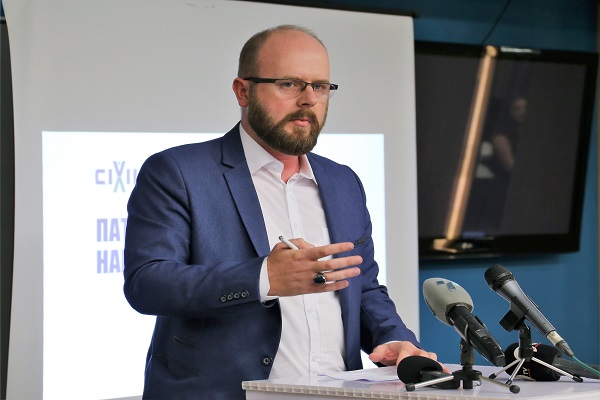 "Twenty-seven years have passed. After all that time I faced that question, who you are, what you are, where do you come from, do you belong to us, the herd of sheep?" said Jasmin Redzepi at today's panel discussion "Patriotism-yes! Nationalism-no!", organized by CIVIL – Center for Freedom.
"During all this time when I was supposed to give an answer to a question, or when my opinion was supposed to be evaluated in that circle of people, I had to ask for permission. Should I have been a patriot?
Nationalism is something that makes us protect ourselves when we have no good deeds of our own, so we refer to the deeds of a certain group to which we belong to. But that is not the question. The question is what are we doing now? We cannot be proud of the patriotism of some other people of the past. Now, we are faced with an opportunity and a chance to show how truly patriotic we are… Or we can be cowards and step aside and wait for someone else to solve that for use", highlighted Redzepi.
Maja Ivanovska
Camera: Dehran Muratov
Editing and photography: Biljana Jordanovska