CIVIL Perspectives 2019: All critics in one place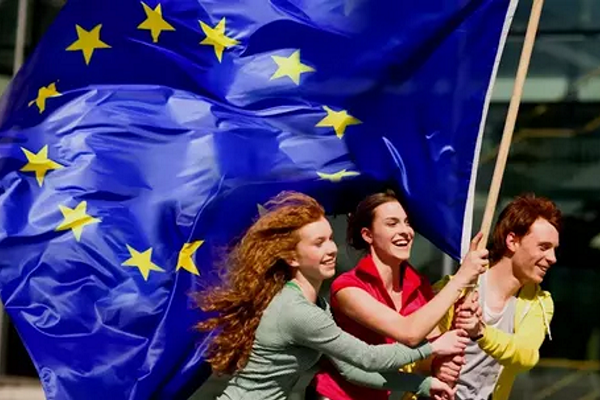 Many critics of the socio-political reality are gathering in one place, at the conference #Perspectives2019 on February 13, in Skopje, at Kino Kultura, starting at 11.00am. Almost all those who for years were and have remained sharp criticizers of the bad policies and practices, regardless of which party is in power, have responded to CIVIL's invitation to be part of this event. The list of speakers contains noteworthy names in the area of politics, the media and civil society, who are guardians of objective information and facts every day.
German Ambassador Thomas Gerberich and Minister of Labor and Social Policy, Mila Carovska, will have introductory speeches. The following topics are suggested to be discussed at the conference "Between hope and reality" (dedicated to the socio-political processes and economic issues) and "Historical endings and opening of new perspectives" (Euro-Atlantic integration processes). Speakers include Prof. Mirjana Najcevska, Dzevdet Hajredini (former Finance Minister), Mersiha Smailovik (Legis), Branko Geroski (Plusinfo), Aleksandar Krzalovski (MCIC), Rozeta Trajan (SCPC) and others. Representatives of CIVIL will also speak, who will convey the hopes and disappointments of the citizens from throughout the country. The agenda, as always when it comes to CIVIL's events, remains open.
"The best invested time is the one in which one learns and views and knowledge are exchanged. Therefore, the period between 11.00 am and 1.30 pm will be an excellent opportunity to make that investment. We are sure that this conference will be remembered by the seriousness and critical tone, as always" – says the team organizing the conference.
From the beginning of December last year, the team of CIVIL MEDIA has made a series of articles with politicians, experts and activists who presented their views of the past year to the public, as well as their prognoses and recommendations for 2019. In addition to these articles, analyses, interviews and columns of many decision-makers, as well as authors who are part of the media production, the monitoring and analyses of the organization in the past period have been taken into consideration in the preparation of this conference.
The event is part of the project "Citizens for a free society", financed by the Ministry of Foreign Affairs of the Federal Republic of Germany.
CIVIL Public Relations Team