REALITY CHECK Parallel universe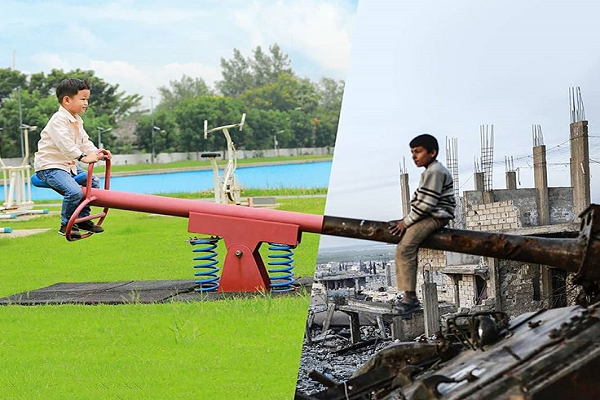 Turkish photographer Ugur Gallenkush has been working for several years now on the incredible project "Parallels", in which he is collecting photographs from all over the world, with the purpose to portray the huge differences of both sides of the world.
Creating his collages, Gallenkush actually depicts a parallel universe where the catastrophic differences are shown between the peaceful and stable world, on the one hand, and the dreadful situation of people who live in areas where there are war conflicts all the time. His collages, that is, the cruel reality, cause shivers.
Maja Ivanovska
translation: N. C.