POLITICS Osmani-Byrnes: Deepening of the strategic partnership between the US and North Macedonia
89 Views
03/09/20
in Politics
Comments Off on Osmani-Byrnes: Deepening of the strategic partnership between the US and North Macedonia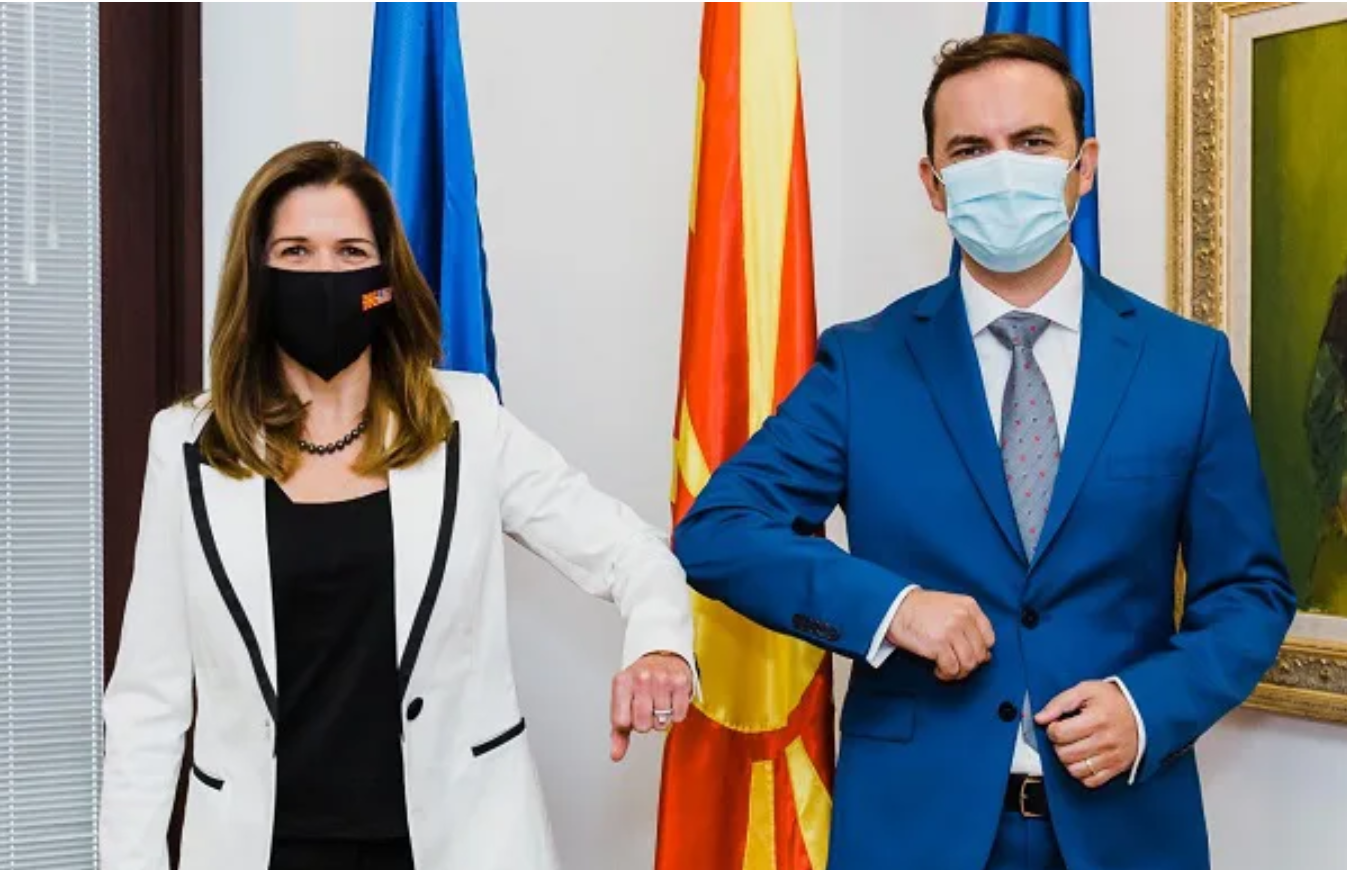 Minister of Foreign Affairs Bujar Osmani today met with US Ambassador Kate Marie Byrnes.
-We remain committed to deepening the strategic partnership between the United States and North Macedonia, as one of the main priorities of our foreign policy, now broadened also with the partnership in the North Atlantic Alliance, stated Osmani, at the same time expressing sincere gratitude for the continuous and solid support by the United States in the realization of our country's Euro-Atlantic goals.
Minister Osmani reflected on the successfully implemented fair and democratic elections, pointing out that the government will continue from the first day with the reform processes and with realization of the determined priorities.
-NATO membership, is not only valorisation of the previously achieved, but also strong encouragement for further deep transformation of society, ahead of the start of the negotiations with the European Union, highlighted Osmani, pointing out the country as a strong and sincere partner of the United States in the region.
Ambassador Byrnes congratulated Minister Osmani on his new position, and wished him success in his work, at the same time reaffirming the strong support of the US Government for continuing our reform agenda, pointing out also the strategic partnership between the two countries, additionally strengthened also through the alliance within the NATO Alliance.