DAILY BRIEF (News 23:59) New cases of COVID-19, border crossings closing, tomorrow leaders' meeting with President Pendarovski…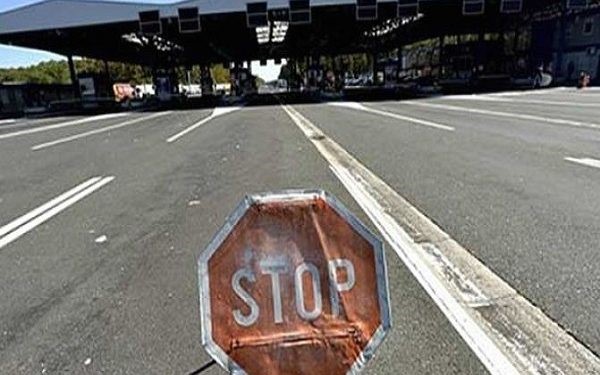 President Stevo Pendarovski, following the meeting of the Security Council, stated that currently there is no need for declaring a crisis situation on the whole territory of the country, but that option is not excluded. Pendarovski sees no problem for the elections to be postponed and announced a leaders' meeting for tomorrow (March 17) on the topic of postponing the elections.
*
The ODIHR monitoring mission has cancelled its mission and in several days will also physically withdraw from the country, informed President Pendarovski at the press conference following the meeting of the Security Council in his Cabinet.
*
Minister of Health Venko Filipce informed the public that today five more persons have been confirmed to be infected with coronavirus, and two more persons have been diagnosed in the laboratory of the "Zan Mitrev Clinic", which needs to be additionally confirmed by the Institute of Public Health.
*
Yesterday the Government decided to close all border crossing points in the Republic of North Macedonia, for passage of foreign nationals, passengers and vehicles, except for entry and transit of cargo vehicles for representatives of diplomatic missions in the country, as well of other persons for whom the MOI will give permission upon previous opinion of the Main Crisis Coordination Headquarters that will confirm that there is a special state or economic interest.
*
Minister of Foreign Affairs Nikola Dimitrov tonight urged citizens to refrain from travelling abroad. Dimitrov also appealed to those citizens of our country who have a regulated status and place of residence to remain in the countries where they are residing. The priority of the Ministry of Foreign Affairs currently is the citizens who are stuck at border crossings in third countries.
*
Heads of religious communities in the country welcomed the measures and steps that the Government is taking in tackling the coronavirus in the direction of efficient protection of the health of the citizens, is the conclusion from the meeting of Prime Minister Oliver Spasovski and the Director of the Commission for Relations with Religious Communities and Groups, Darijan Sotirovski, with the heads of the religious communities in our country.
*
The company "Alkaloid AD Skopje" announced today that they are currently working with maximum utilisation of their available production capacities and human resources, and that they have conducted reorganization of all processes with the purpose of meeting the needs of the Macedonian market for medicine, disinfectants, medical alcohol, antiseptics and other antibacterial agents.
А. Petrovska
Translation: N.Cvetkovska