DAILY BRIEF New ministers to listen to voice of citizens, kindergartens opening September 9, new 30-day detention for Useni brothers…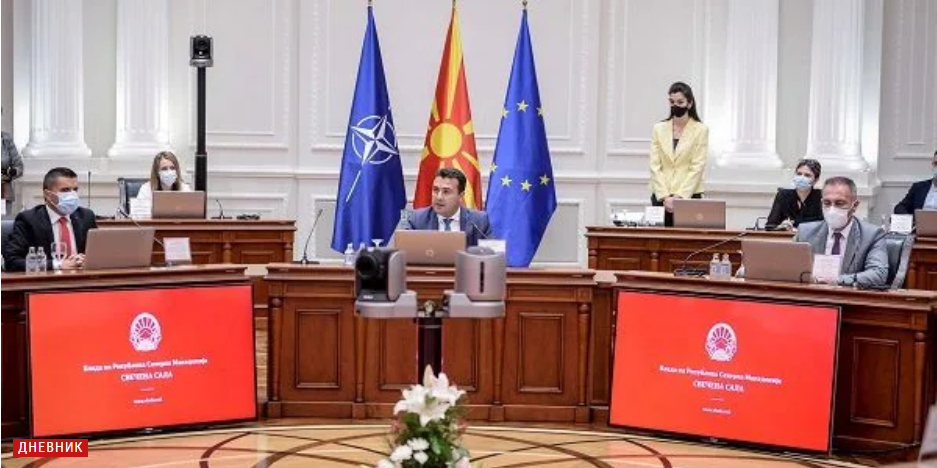 NEWS OF THE DAY: Zaev to the ministers: Let's hear the voice of the citizens, because we serve them
Prime Minister Zoran Zaev today while handing over the mandate letters to the ministers in the Government of the Republic of North Macedonia said that he expects from the ministers in performing their duties and implementing the Government Work Program in the next four years to be entirely engaged and with full professional dedication.
"As ministers, listen to the voice of the citizens as a precise guideline coming from the highest level and from which there is no withdrawing. We need to serve all citizens, regardless of their ethnicity, party affiliation, sex, gender, sexual orientation, gender identity, race, color of skin, origin, affiliation to a marginalized group, language, social background, education, religion, political belief, other beliefs, disability, age, family or marriage status, property status, health condition, personal capacity and social status", said Zaev.
CIVIL ACTIVITIES
Dzevdet Hajredini, former finance minister, in an interview for CIVIL Media spoke about nationalism, how it was in the nineties in Yugoslavia, and how it is now.
Corruption is being masked behind nationalism, as we spoke, about the ideologies of the nations in the past, and now behind that is only corruption and nothing else.
ANALYSIS: INSTEAD OF FOCUSING ON AN OFFER FOR CITIZENS – THE MEDIA ARE A REFLECTION OF A CAMPAIGN DOMINATED BY BLACK PROPAGANDA, DISINFORMATION, SLANDER, INSULTS AND HATRED (part 1)
FLASH NEWS
Prime Minister Zoran Zaev accompanied by Deputy Prime Minister for Anti- Corruption, Sustainable Development and Human Resources Ljupco Nikolovski, Minister of Foreign Affairs Bujar Osmani, Minister of Justice Bojan Maricic and Secretary of State at the Secretariat of European Affairs Kalinka Gaber and Zoran Popov from the Ministry of Foreign Affairs, today held a morning briefing with ambassadors of member states of the European Union in our country.
The new government plans in the next four years to open 80 percent of the EU accession chapters and to bring the European standards home.
Hristijan Mickoski is isolated and lonely in the presidential cabinet of VMRO-DPMNE. Nobody believes his acting, fake tears and empty and absurd thesis anymore, is said from the Initiative Board for convening an extraordinary congress of VMRO-DPMNE.
Minister of Labor and Social Policy, Jagoda Shahpaska, today stated that the kindergartens are prepared to receive the children on September 9 according to the health protocols.
DUI leader Ali Ahmeti today is again testifying before the International Court for Kosovo.
Ohrid member of council from the ranks of DUI Nefi Useini and his brother received another 30-day detention upon the request of the Prosecutor's Office, due to fear they might escape.
Macedonian lawyers from now on will be able to take a transfer exam and work with the title of lawyer in England and Whales, announced today on his Facebook profile the Minister of Justice, Bojan Maricic.
D. Muratov
Translation: N. Cvetkovska