DAILY BRIEF New "bombs" from El Cheka", speculations about new ministers, CIVIL with a survey among citizens…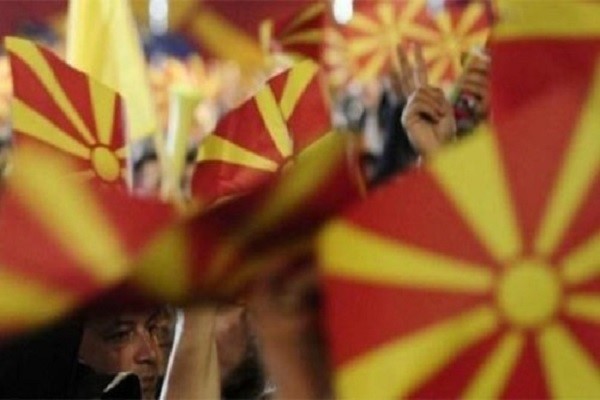 Reconstruction of the government
As the Prime Minister announced, he already has the names of the new ministers and officials for the new government cabinet.
Prime Minister Zaev yesterday stated that the dismissal of Belja has not undermined the partnership between SDSM and DUI, adding that the mutual trust with Ahmeti is very strong.
The first one who was included in the reconstruction was former Minister of Agriculture Ljupco Nikolovski, who now will be the General Secretary of SDSM.
Unofficially, the names that are most said to change are Minister of Environment, Sadula Duraku, Minister of Transport and Communications, Goran Sugarevski and Minister of Justice, Renata Deskoska.
Advisors
Prime Minister Zoran Zaev has a total of 39 external collaborators in almost all the areas, starting from diplomacy, economy and regional policy, up to sport, public relations and social affairs. On the list of advisors are names that are well-known to the public, some as eminent professionals, while others with a controversial private and professional background.
The Investigative Reporting Lab published a list of all 39 external advisors of Zaev, with a description of their work and monthly compensation. Currently, 307.000 euros are allocated annually for all of the advisors.
"Bombs"
For several days now on Facebook, the user El Cheka has been posting illegally wiretapped materials in which the main interlocutors are DUI officials. Just this morning, El Cheka has posted several "bombs" and is announcing that in the nest period he will continue with the same pace.
"Now Ali Ahmeti, Musa Xhaferi, Bekir Hasani and many more will understand my dedication to this issue. I will be publishing the files and recordings I have, in consultation with my lawyer, for everyone, and then I will send them to the CIA and the US Embassy in Skopje. They will either be imprisoned as criminals, or Zaev will fall!", writes El Cheka.
The person publishing the bombs, who is located in Chicago, is not hiding his identity and is constantly posting photos of himself, so that, as he says, everyone can have a good look at him.
Security
President Stevo Pendarovski today at the first visit of the Ministry of Defense and the General Staff of the Army, stated that the latest tensions in Kosovo are not expected to affect the security situation in our country.
"Even if there were to be tensions in the future in Kosovo of similar character, profile or of similar proportions, they will not be as such that would endanger the surrounding area of Kosovo, especially our country", said Pendarovski.
He informed that in these past several days and weeks, the competent institutions have been closely monitoring the situation on the northern border, and according to all information the tensions there are decreasing. According to him, these are assessments of the competent KFOR services in Kosovo, of the key international factors and of our institutions that cooperate with them.
Minister of Defense Radmila Sekerinska, who was the host of President Pendarovski today, said that we and the entire region are aware that the disruption of the security situation in our neighboring countries always has negative consequences. "Instead of just fearing, we as a state and a government decided to act", said Sekerinska.
CIVIL
CIVIL is organizing the event END PRIVILEGES, dedicated to initiative with the same title for cancelling the privileges of officials. The event will be held on June 5 (Wednesday) at café Menada (Old Town in Skopje), starting at 5.00 pm. The event will be broadcasted live on the organization's social profiles.
Survey – "Politicians have too many privileges, but not only they, but also their assistants and executors. For instance, a minister employed his sister, but his driver employed his entire family, now how did he manage to do this", says a citizen. As to the question what he thinks about the submitted initiative of CIVIL – Center for Freedom that calls for reducing the privileges of officials, he adds that it is good step that CIVIL has submitted this to the Parliament. We constantly hear how some official has stolen several millions, and then there is some kind of trial, and then releasing, and that is how everything ends. We elected them at elections for them to work well for the people, but they only care about themselves and nothing more", he adds.
D. T.