DAILY BRIEF January 20: Announcement for leaders meeting, sick lawyers and defendants, Law on PPO, meetings…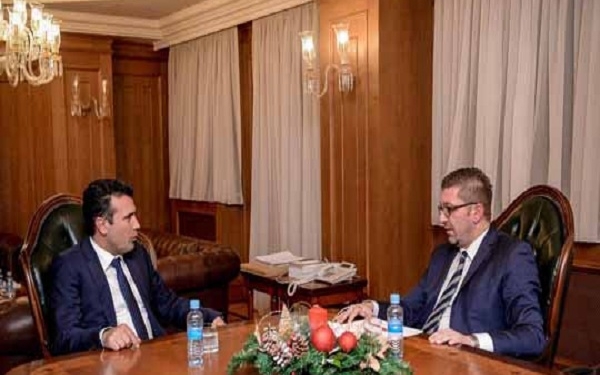 NEWS OF THE DAY: Zoran Zaev's press conference, parties cannot agree on Law on PPO
SDSM leader Zoran Zaev stated that they are serious and flexible in finding solutions that are good for the citizens. He says that he is ready to have a leaders meeting with Hristijan Mickoski, for them to sit down, discuss and agree on the La on public Prosecutor's Office.
"Mickoski doesn't know what he wants. Still, I will request a leaders meeting, for us to sit down and agree on the Law on the PPO. I will address the eight independent VMRO-DPMNE MPs who voted for the Prespa Agreement, because we need a two-thirds majority for the Law on PPO to be passed", added Zaev.
Zaev also expects from VMRO-DPMNE MPs to vote on the Law on PPO, and not to block it.
According to Zaev, the leadership of VMRO-DPMNE is conspiring dangerous ideas for annulling the Prespa Agreement, referring to Hristijan Mickoski's statements in domestic and Serbian media in October and November that if they win a 2/3 majority, a possibility will be presented for that to happen.
The annulment would bring us back at least 25 years and will return FYROM, a name with which we were called internationally. That would mean losing NATO and the EU. Without the Prespa Agreement the support for strategic partners will disappear and we will have a worsened economic situation, new obstructions from Greece, internal instability and conflicts and instability in the region. The Government of SDSM in the past two years negotiated an agreement welcomed by the Macedonian and international public as an example in the world with a dialogue, says Zaev. Zaev says that the Prespa Agreement will create a future for our country, foreign investments, good salaries, cooperation with our neighbours and a protected Macedonian identity. If there is no Prespa, there is no future, said Zaev.
FLASH: Mickoski will be "rebuilding" Macedonia, bringing us years back!
comments: Dehran Muratov
In lack of real projects and programs that will enable citizens a better life, VMRO-DPMNE leader Hristijan Mickoski is announcing annulment of the Prespa Agreement. Even little children know that this agreement cannot be annulled, yet the loyal "patriots" blindly (will) believe that such an option does exist. But to be realistic, they too are voters, they are not small children, right?
POLITICALLY OKAY CORRAL: Disagreements overcome, hearings cancelled, dangerous waste in Drisla… Additional Deputy Minister for Interior, Slavjanka Petrovska, today stated that relations with Technical Minister Nakje Chulev are correct, as she said, and are in the interest of the citizens. According to her, most of the disagreements have been overcome, but still she remains in the position that she will file a criminal charge.
Former Special Prosecutor Lile Stefanova did not manage to testify today for the "Racket" case, due to the absence of Katica Janeva's two lawyers. In addition to "Racket, the hearing for the "TNT" case was also postponed due to the absence of one of the defendants, Toni Trajkovski, who according to lawyer Jovica Strasevski, is in a poor health condition.
The retrial for the demolition of Fijat Canoski's "Kosmos" building, because of political revenge of former Prime Minister Nikola Gruevski, was attacked by the defendants with over 30 witnesses and dozens of new evidence, learns sdk.mk from court sources.
Efforts for a faster flow of people, material goods, more efficient services of the border crossings and intensification of the economic cooperation, are areas that were discussed at today's meeting between the President of the Government, Oliver Spasovski and the Ambassador of Albania in our country, Fatos Reka.
"According to information we have at our disposal, no dangerous waste has entered our country and "Drisla", says Mayor of the City of Skopje, Petre Shilegov, but still adds that this should be checked and calls on the competent institutions and civil society organizations to exchange any information they may have on any irregularities.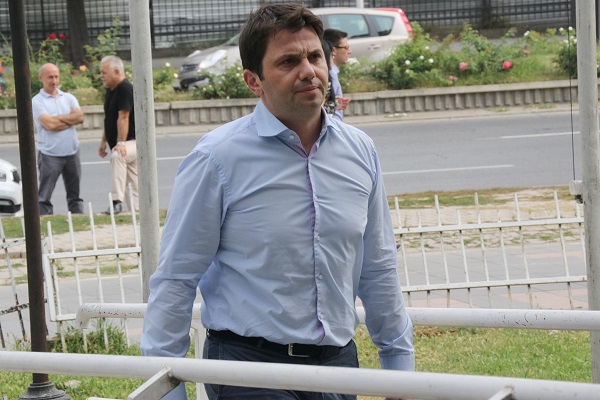 NOT LESS IMPORTANT Polyclinics in Skopje will receive new vehicles. The Ministry of Health informs that 13 new vehicles have been provided for the needs of these health care institutions. Also, 13 new vehicles have been put into function as of today in Health Center Skopje, which will serve for improving the service for home visits and patronage.
CIVIL ACTIVITIES CIVIL is starting 2020 with two seminars on transparent and responsible political processes intended for the Polog and South-Eastern planning region. The first seminar will be held on January 25, in Gostivar.
The seminar in Gostivar will be held at Hotel Bunar (in the center of Gostivar), with citizens from the municipalities of the Polog planning region having the right to participate as follows: Gostivar, Tetovo, Vrapciste, Brvenica, Zelino, Bogovinje, Tearce, Jegunovce, Kicevo, Mavrovo and Rostuse.
Application form for participation in regional seminar "Civic Lenses" in Gostivar
FROM OUR ANGLE
"Having in consideration these circumstances, why should the opposition help the government win another pre-election point with the adoption of the new Law on Prosecutor's Office (which would continue the prosecution of the entire criminally suspected party elite for the known abuses of power in the previous term) or help the process of opening EU negotiations?!", writes Saso Ordanoski in his column "There are fools, their number just needs to be determined".
"In the Stip Cultural Center, in the city with an immeasurable music tradition – it's freezing. Hockey like conditions. An unpleasant atmosphere both for Simon Trpcevski and for the numerous audience. There you have it, in such a setting, in a cold January ambient, Stip honoured our world music star" writes Zoran Ivanov in Cold coldness of our primitivism".
Angela Petrovska
In cooperation with Dehran Muratov, Saso Ordanoski, Xhabir Deralla and Zoran Ivanov
Translation: Natasa Cvetkovska