DAILY BRIEF First address by a Macedonian Prime Minister in the EP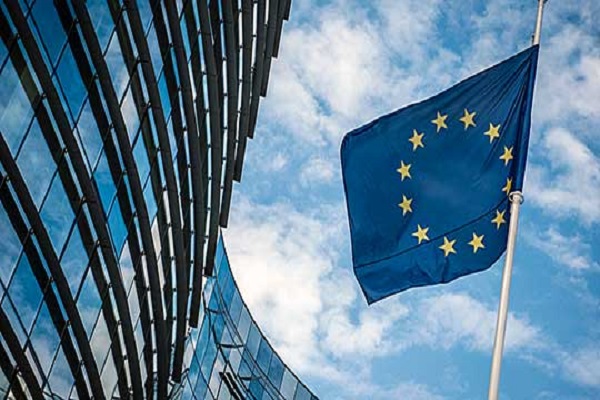 The Prime Minister of Republic of Macedonia today addressed the European Parliament. This is a first address to the European Parliament by a Macedonian Prime Minister, in Macedonian. Zaev, among else, pointed out that resolving the name dispute can serve as an example for resolving other bilateral disputes, and that we want to serve as an example and inspiration for resolving all bilateral issues of the Western Balkans, and that we are giving strong support to finding sustainable solutions, based on European values and the international law, which will permanently stabilize the region and will prepare it for EU integration.
High Representative of the EU for Security and Foreign Policy, Federica Mogherini, and US Assistant Secretary of State for European and Eurasian Affairs Aaron Wess Mitchel, will be paying a working visit to the Republic of Macedonia today, for support of the referendum for the Prespa Agreement. The visit has the purpose of discussing "the future of the relations and the perspective of the country's EU integration". Mogherini will meet with the President of Republic of Macedonia, Gjorge Ivanov, and with the president of VMRO-DPMNE, Hristijan Mickoski, and with Prime
Minister Zaev they will visit the Old Bazaar of Skopje. US Assistant Secretary of State for European and Eurasian Affairs, Mitchel, will have meetings with Prime Minister Zaev and with other official representatives for support to the Prespa Agreement between Macedonia and Greece and the upcoming referendum on September 30.
The Minister for Europe and Foreign Affairs of Republic of Albania, Ditmir Bushati, will also be visiting Skopje today, and will meet with his host, the head of the Macedonian diplomacy, Nikola Dimitrov. Bushati will also have meetings with the President of the Parliament of Republic of Macedonia, Talat Xhaferi, and with the Deputy Prime Minister in charge of European Affairs, Bujar Osmani.
The Skopje Court of Appeal has still not brought a decision on the appeal of the first instance verdict for Nikola Gruevski and Gjoko Popovski for the case "Tank", whereas today's hearing for the case "Target-Fortress" of the Special Prosecutor's Office, for the illegal surveillance of the communications, has been postponed for October 8. CIVIL – Center for Freedom is organizing a public event on the topic "Patriotism – YES, Nationalism – NO!", in hotel City Park, Friday, September 14, starting at 12.00 noon
The event is part of the project "Patriotism – YES, Nationalism – NO!", which has the goal of contributing to the reduction of the destructive consequences of nationalism and extremism in society and explaining the difference between patriotism and nationalism. Furthermore, the project displays the benefits of strengthening coexistence, improving relations with neighbors and accelerating Macedonia's Euro-Atlantic integration processes.
The results of the project, findings, analyses and recommendations that are based on interviews and surveys that CIVIL has carried will also be presented at the public event.