DIRECTLY Deralla: The standards and criteria for admission in the police must be re-examined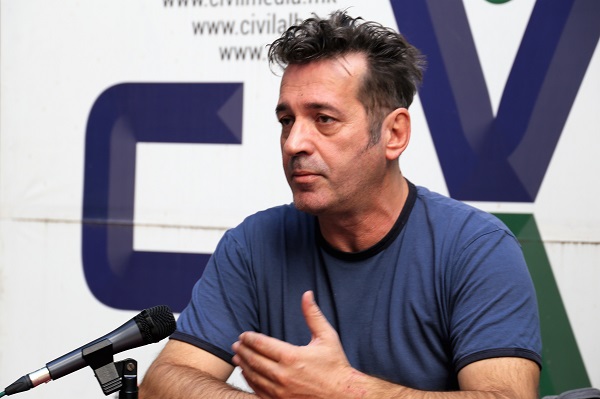 Deralla, CIVIL: It is a sad and tragic event in which we saw a brutal murder committed by a member of the police. However, here there are other elements that the public has to take into consideration. The standards according to which police officers were selected in the past period were very distorted, while the criteria in most cases were owning a party membership card and obedience to the ruling party, that is to VMRO and DUI.
What we see as most alarming in this period is that those standards and procedures have not been reexamined, along with some decisions for employment both in the police and in the administration at the local and central level. Of course, all those decisions have not been questions and have not been re-examined.
I consider that this tragic event should be an occasion for such re-examination to be considered more and to be put on the list of reforms that need to take place in the police and in the Ministry of Interior, and to have the procedures and standards for admission of police offers strengthened. On the other hand, we must take into consideration that police officers are also human beings who have their own personal lives, and in those lives there are also, unfortunately, firearms. And at some point that can be misused.
The procedures for use of official weapons must be reinforced in the institutions where weapons are involved. Certainly, the control in the domain of civilian possession of firearms also has to be strengthened, for which we have spoken many times also in the past. This is a tragic event that has left us all thinking, and has terrified the citizens. However, still we need to leave this to the institutions to solve in a manner that is quick, efficient and legal.
Certainly, the announcements of one of the most irresponsible political parties in Macedonia do not help at all, which has been attributing its shortcomings, that is, the consequences of its horrible ruling to this government, and on the other hand, this government cannot be amnestied from responsibility because of the slowness of the reforms.
Text editing: Biljana Jordanovska
Camera: Dehran Muratov
Editing: Vlado Krstevski
Translation: Natasa Cvetkovska