OPINION Bogojeski: In 2019, the main expectations in politics were not realized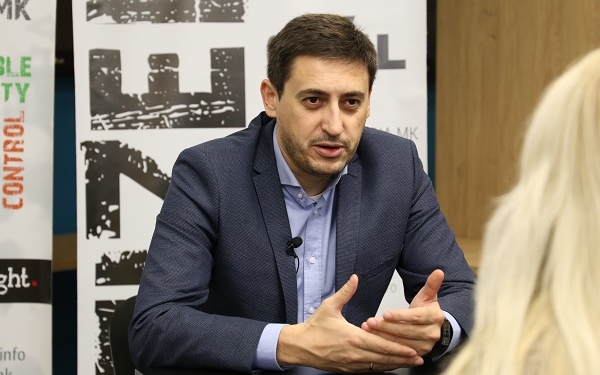 Petar Bogojeski from Macedonian Concept considers that the political and social expectations were not realized in 2019 for valorisation of what was achieved in 2018, such as the Prespa Agreement and the Ilinden Agreement with Bulgaria, as well as the expectations regarding the European integrations.
In regards to the perspectives for 2020, Bogojeski expects for the following main goals to be achieved: Macedonia to become a full member of NATO, and for accession negotiation in the European Union to start by mid-year.
According to Bogojeski, the greatest achievements for the country in 2019 are the achievements of Tamara Todevska at the Eurovision Song Contest and of Mila Moskov at the Junior Eurovision Song Contest, as well as of the Macedonian film production and sports achievements.
"If 2019 was not so successful in the political sense, it was successful in all other areas, so we have a kind of balance in 2019", says Bogojeski.
Bogojeski hopes that in 2020 we will have positive examples in politics, that is, that there will be figures who will be noted as positive examples.
Angela Petrovska
camera: Arian Mehmeti
editing: Vladimir Percuklievski
photography: Biljana Jordanovska
Translation: Natasa Cvetkovska