DAILY BRIEF (23:00) State of emergency, day 56: Same curfew for all citizens, meeting of NATO Military Committee, verdict for "Ilovica" mine announced…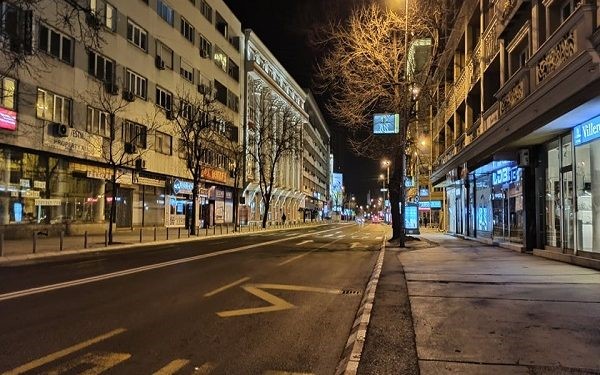 DECISION The Constitutional Court at today's session cancelled the special restrictions on movement of elderly people and minors. The Court adopted a decision to suspend the execution of separate acts or actions that have been taken based on the Decision on special regime for movement of persons under the age of 18 and elderly people over the age of 67. Now these people will be able to go outside like the rest of the citizens, from 5 am to 7 pm.
*
NATO Chief of General Staff, Lieutenant Vasko Gjurcinovski, today, for the first time as a full member, participated in the 183rd regular session of the NATO Military Committee, the highest military advisory board.
*
ECONOMIC MEASURES The goal of the new government set of economic measures is to stimulate the public and private consumption. Projects that had been planned for 2021 or 2022 will be started. They include water supply, roads, sewage systems, gasification, railways, schools and kindergartens. This way we will activate the construction activity, and this sets in motion 72 other sectors", said Zaev in the announcement.
*
ELECTIONS "It is responsible to have elections in the first possible time, at a time the health authorities will recommend. December is the deadline when, according to the constitutional deadlines, we will have to hold elections. VMRO-DPMNE are contradictory, because if we don't have a functioning Parliament, we will enter a dangerous scenario, when we will have to artificially introduce a state of emergency just to keep the system functioning. That is irresponsible", said SDSM Vice President and Minister of Information Society Damjan Mancevski at today's debate on the TV show "Only Truth"
*
"The position of SDSM is elections as soon as possible, immediately after the state of emergency ends, when the health experts will recommend this", said SDSM spokesperson Kosta Kostadinov in the TV show "Click Plus" on TV21.
*
VERDICT The Administrative Court today announced on its website the verdict for the "Ilovica" mine.
"Due to the great interest shown by the media, and with the purpose of objectively informing the public in regards to the filed lawsuit by the complainant Company for production, trade and services "Euromax Resources" DOO Skopje stated against the decision of the State Commission UP No. 0810 – 102 from 5. 9. 2019, the Administrative Court informs the public that verdict U-6 number 575/2019 from 31.03. 2020 has been made", is said in the announcement of the Court.
*
DECISION The Kosovo Food and Veterinary Agency today announced that yesterday they made a decision for a temporary ban on import of eggs and poultry from our country, due to suspicion of the Newcastle disease, namely, bird plague.