SCPC Tanturovski caught in conflict of interest
262 Views
02/03/18
in Politics
Comments Off on Tanturovski caught in conflict of interest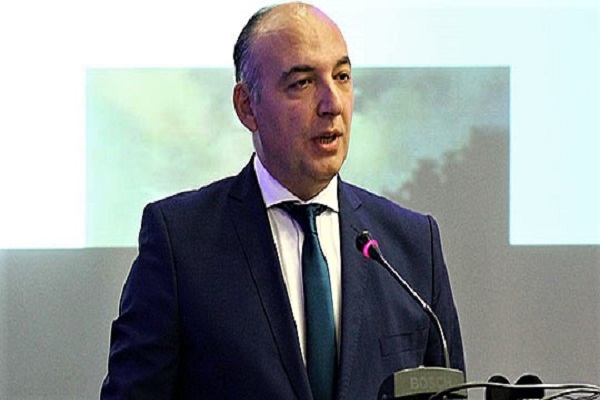 Tanturovski is in the position president of the SCPC since 2016, whereas from April 14, 2015, like the others, he is a member of the SCPC. Previously he was a deputy president of the Institute for Public Health Zeleznicar, according to his biography, in the period 2013-2014.
However, with a little research, one comes to the information that he was dismissed from that position on April 11, 2017, due to the expiration of the mandate as a representative of the founder – the Government (Official Gazette of RM, No. 54/1012), after which Dragan Laskov was appointed. There is a fine line, but the mentioning of conflict of interest is justified.
Specifically, in taking the function of a SCPC member, Tanturovski, according to the law, had to fill out a questionnaire and a statement of interests, based on the Law on Prevention of Conflict of Interests.
From the information that CIVIL has, in regards to the question whether he performs public authorizations and duties as a member of the SCPC, Tanturovski replies with NO.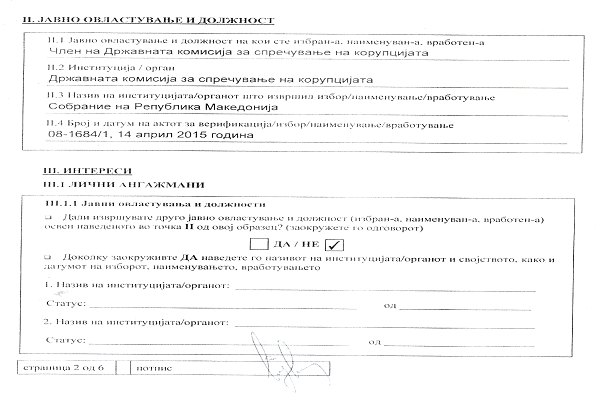 The Managing Board of the Institute for Public Health Zeleznicar is comprised of three representatives of the founder, that is, the Government, and two representatives of the health institution.
It can also be noticed that neither Dragan Laskov figures in the current Managing Board of the Institute for Public Health Zeleznicar. And if you google Laskov, in addition to his name appearing in the context of his appointing and replacing.
Tanturovski, his name also appears as a president of UZ "Rasadnik", Municipality of Kisela Voda. It is yet to be seen whether it is the same person.
As to Tanturovski, in a statement for the media he says that nowhere in the Audit Report has he been personally indicated as responsible for certain irregularities, and says that there was no need for the report to be published because it had been conducted for internal use with guidelines on where the Anticorruption Commission needed to be corrected.
Let us remind that a few hours ago CIVIL came out with information that in the report itself there are parts in which precisely the president of the SCPC is called for responsibility: "Not to mention the vagueness in regards to the purpose of the spending, because it is not known what that money was spent for, there are no reports. Given the fact that these payments were decided at a session of the SCPC, then it is president Tanturovski who bears the responsibility.
Biljana Jordanovska