STANCE Sterijovska: You don't have to be a nationalist in order to be a patriot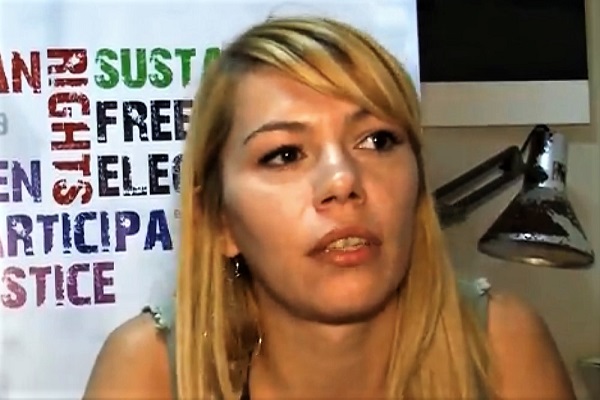 Irena Sterijovska, citizen activist, considers that we live in a time in which patriotism and nationalism are identified as equal, but what we should always know is that at the end of the day, nationalism is fostering feelings of hatred towards others.
In a conversation with CIVIL Media, Sterijovska spoke about the differences between patriotism and nationalism, and the factors that influence citizens to choose nationalism.
"Patriotism is to truly do something for the next generations…Patriotism and nationalism need to be precisely distinguished, while the people need to nicely distinguish their own feelings, not to generalize, which can lead them to wrong conclusions. You don't have to be a nationalist in order to be a patriot", stated Sterijovska.
According to her way of interpreting the space where we live, even the artistic movements, the directions in music, and cultural development all have their roots in some kind of political decisions.
"Using nationalism is currently one of the easiest cards that politicians play. Maybe because previously other, smarter politicians played that card and stayed in power longer…I hope that this space is slowly starting to heal and recover from the traumatic periods…In my opinion, people are slowly starting to distinguish and intuitively define things according to the real circumstances", stated Sterijovska in terms of the influence of politics in fostering nationalistic feelings.
"We have until now witnessed such manipulations, patriotism through nationalism, changing the context of the meaning of nationalism into hatred towards something that is foreign…"stated Sterijovska.
With a dose of optimism, she considers that the citizens are mature enough to overcome the political manipulations in relation to these issues, and not to succumb to their influences.
Angela Petrovska
Camera: Dehran Muratov
Editing: Аrian Mehmeti
Text editing: Biljana Jordanovska