SECRET DIPLOMACY Mickoski will hold secret meetings with Orban and Gruevski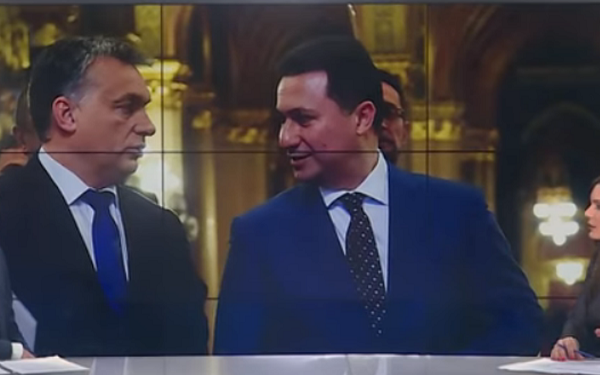 Mickoski will meet with Orban and Gruevski today. For now, the meetings are kept secret Hristijan Mickoski, the formal leader of VMRO-DPMNE, is in Budapest today to meet with the Hungarian Prime Minister Viktor Orban. The possibility of Nikola Gruevski being a part of the meeting is not excluded. Later, Mickoski will also have a special meeting with his boss, Gruevski, who enjoys the asylum Orban granted him, to save him from a final prison sentence.
Mickoski apparently has exhausted all opportunities for further, deep blocking of key laws, such as the law on public prosecution, Euro-Atlantic integration, the census and a host of other processes. In addition, senior US official Philip Reeker has stepped up calls to end political games with Macedonia's future. What Orban advises Mickoski, and what the party boss will order, will become apparent already in the party's first public announcement or move in public and in institutions. In this politically sensitive period, the public will rightly expect from Mickoski transparency and accountability in the processes, rather than holding secret meetings outside the state.
Xhabir Deralla