MEDIA Kezarovski: The verdict of the Veles court is proof of my professionalism
535 Views
02/11/17
in Politics
Comments Off on Kezarovski: The verdict of the Veles court is proof of my professionalism
The Basic Court in Veles, yesterday, brought a verdict on freeing the two suspects in the case "Oreshe". According to the explanation of the verdict, the protected witness was neither protected, nor threatened, but was a false witness who testified after being instructed by the secret police.
Tomislav Kezarovski was a victim of a spectacular arrest and political prosecution for a text written in 2008, and in the midst of a journalist investigation about the suspicious death of owner and chief editor of the weekly magazine Fokus, Nikola Mladenov. The text for which Kezarovski was arrested, sentenced and imprisoned concerns an allegedly protected witness, which in the verdict is mysteriously changed to an endangered witness, and was neither one or the other. Kezarovski's claims are proved with yesterday's verdict of the Veles Court.
"Yesterday's decision of the Veles Court, as a first-instance criminal court, is the third in a row in which an acquittal verdict has been brought. In this case, I sincerely hope that this will be the last such decision and that the higher instances will only confirm it.
This is just one more proof of all my indications that it does not concern an absolutely relevant witness, but someone who is under the pressure of police officers to testify in a way that suits them in that entire procedure. Actually, I wrote about everything that had been happening in relation to his construction and him getting pushed into the case "Oreshe" in those two "disputable" articles in "Reporter 92", in October and November 2008.
This is just another proof that the judges did not want to consider my indications that I was doing my work professionally, and that everything that is written in the articles is true and only the truth. They also did not consider the indication of my lawyer that it was absolutely not a matter of a protected witness, but that it was about a person who had heard something, someone who had never been under police protection.
This is just one more proof that the judges who tried me in the process called "Liquidation", that not maybe, but now I am certain, and I can rightly say that they judged by someone's order, but this by no means reduces their responsibility", says Kezarovski.
He said that he would wait for the decision of the Veles Court to become effective, and that after that would request responsibility from the judges who tried him in the "Liquidation" case.
"My goal is for such events not to be repeated. For conditionally innocent people not to be tried in the future. I am not aiming for a material gain. My goal is to request from the institutions, for those who tried me to have their right to engage in legal matters taken away. Because, certainly, a judge can make a mistake, but if he is deliberately making mistakes and is working according to orders, then his place is not in court, or in any judicial institution, I would say he has no place dealing with legal matters", said Kezarovski.
Маја Ivanovska
Camera: Dehran Muratov
Photo: Biljana Jordanovska
---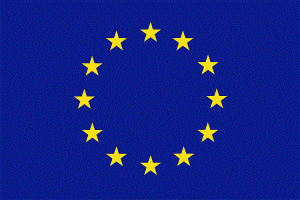 This project is financed by the European Union through the small grants program "Protecting Media Freedom and Freedom of Expression in the Western Balkans", implemented by the Croatian Journalists Association, as part of the regional project "Western Balkan's Regional Platform for Advocating Media Freedom and Journalists' Safety", implemented through a partnership of six regional journalist associations – Independent Journalists' Association of Serbia, Association of Bosnia-Herzegovina Journalists, Croatian Journalists' Association, Association of Journalists of Kosovo, Association of Journalists of Macedonia and the Trade Union of Media of Montenegro.