DIRECTLY Jordanovska: Chaotic Voters Register is producing unrealistic number of voters
193 Views
20/09/18
in Newsroom, Referendum
Comments Off on Jordanovska: Chaotic Voters Register is producing unrealistic number of voters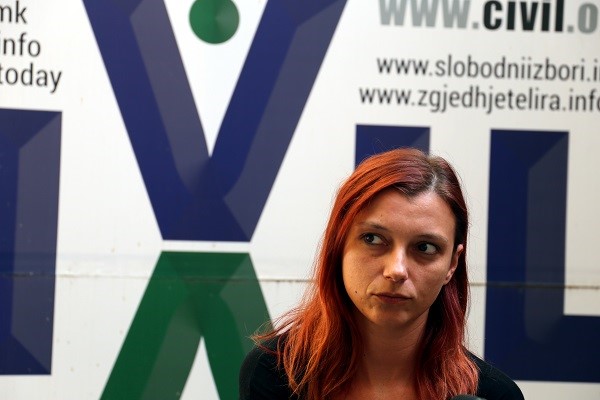 Jordanovska, CIVIL: The biggest problem concerning the election processes in Republic of Macedonia, in this case concerning the referendum process, is the Voters Register.
CIVIL's experience shows that the Voters Register just cannot find its order and is always in a chaotic situation. As a reminder, on August 9, when the Voters Register was made available for inspection, the number of registered citizens was 1.805.700 voters. The Voters Register was closed on August 23, and the State Election Commission was obligated to make a decision until September 7 and close the Voters Register, and it did so within the foreseen deadline.
However, how do the numbers stand now? According to the decision of the SEC, the closed Voters Register has a total of 1.806.336 voters, of which on the territory of Republic of Macedonia alone, a total of 1.725.913 voters have the right to vote. CIVIL's appeal and the fierce reaction then was that this number is unrealistic and that the cooperation between the Ministry of Interior and the State Election Commission will not function with cross-checks, and that phantom voters, deceased persons and disputed voters will surface again. The large number of reports that reached CIVIL confirm precisely that.
Expectations were that this number would drastically decrease, and not increase.
Camera: Аtanas Petrovski
Editing: Vlado Krstevski
Photography: Xhabir Deralla
Translation: Natasa Cvetkovska