DAILY BRIEF January 9: Constitutional changes, protests and calculations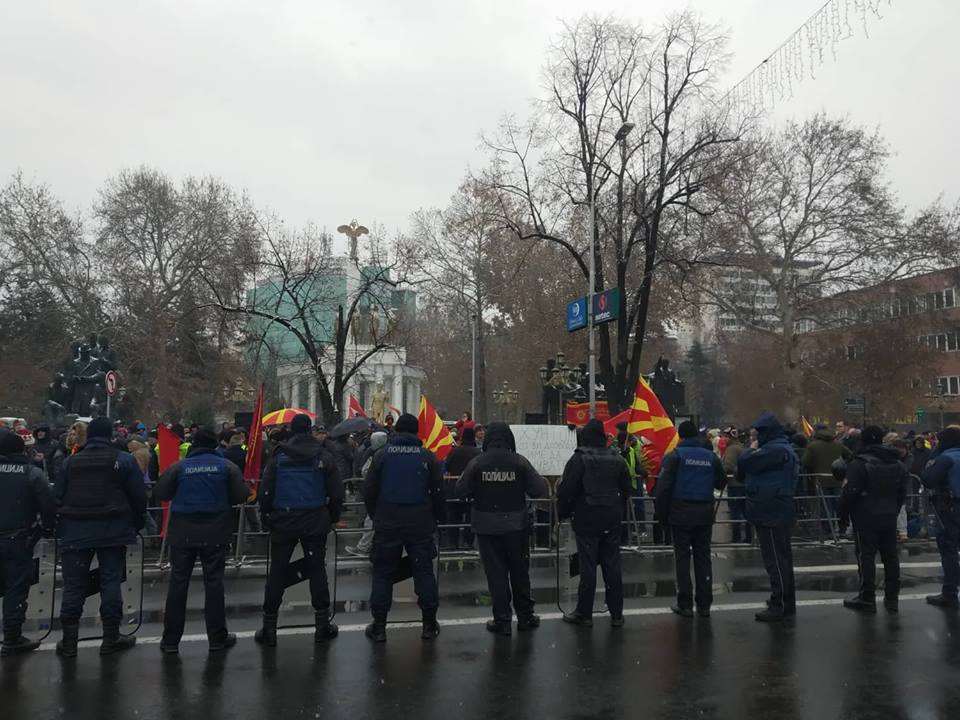 Constitutional changes
The Plenary session of the Parliament for the constitutional changes according to the Prespa Agreement has been postponed for 4.00 pm.
Before the start of the session on adopting the constitutional changes, the parliamentary speaker informed the MPs about the resignation of the coordinator of the SDSM parliamentary group, Tomislav Tuntev. After that, the Committee on Rules of Procedure and Mandatory-Immunity Issues convened an urgent meeting at which it decided to demand from the SEC to inform the Parliament on who will replace Tuntev. According to the list, the parliamentary mandate is expected to go to Rubin Zemon. It is expected for the entire procedure to end before the start of the item for the constitutional changes.
Protests and blockades
With the start of the last phase of the constitutional changes, protests of the association "Tvrdokorni" (hard core) and "Macedonia blocks" have started again in front of the Parliament of Republic of Macedonia. The biggest opposition party VMRO-DPMNE joined the protests, headed by its leader Hristijan Mickoski.
Mickoski stated that VMRO-DPMNE will not support the constitutional changes and will not attend the parliamentary session. He again blamed for the pressures and threats on MPs to vote for the changes.
Protestors blocked the center of Skopje and announced that the blockades will last until midnight.
Two-thirds majority provided?
Aleksandar Kiracovski, General Secretary of SDSM, at today's press-conference stated that support of a minimum of 80 MPs has been provided for the adoption of the constitutional changes. "I have information that a little over 80 MPs have become assured that the future of Macedonia is in EU and NATO, and that is conditioned with the Prespa Agreement and with the constitutional changes", stated Kiracovski.
In terms of the question regarding today's protest of "Macedonia blocks" and "Tvrdokorni", Kiracovski stated that it is a democratic right of every citizen, but that he is more than convinced that everything is in conjunction with the anti-Western leadership of VMRO-DPMNE and maybe some internal and external forces who desperately want to prevent Macedonia's NATO and EU integration.
#Perspectives2019
CIVIL Media has started with a series of interviews and texts with which it is recapitulating the political and social reality of the year that has passed, and is trying, through conversations with selected experts and public figures to reveal the perspectives of the coming year. What the experts of CIVIL had said and written, and those who CIVIL MEDIA invites to speak, most often has occured in the past years. The new series "Perspectives 2019" is now before the public, in which for now you can look at the views of Rozeta Trajan, Мirjana Maleska, Мersiha Smailovik, Мirjana Najcevska, Husein Ademi and Мarta Gusar.
М. Ivanovska
Photography: Jana Mickovska Poposka