DAILY BRIEF Jakimovski to defend himself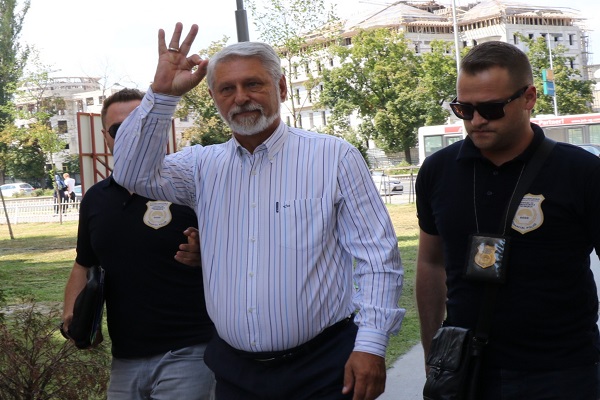 A competent public prosecutor from the Basic Public Prosecutor's Office for Prosecuting Organized Crime and Corruption, acting upon the criminal complaint submitted by the Financial Police Directorate, today passed an Oder for conducting an investigative procedure against the President of GROM, Stevco Jakimovski and 4 other persons, for which a proposal was submitted for determining precautionary measures. The Financial Police today announced that a criminal complaint has been filed against the former Mayor of Karpos, Stevco Jakimovski, for abuse of official authority, and for co-perpetration against M.D, Head of Public Procurement Sector, N.N, Assistant Head of Sector for Financial Issues, S.M, Head of Department for norms in the legal sector and A.S, Head of Accounting Department.
The Mayor of the Municipality of Karpos, Stefan Bogoev, in a conversation for CIVIL Media says that the municipality is trying to carry out the positive approach towards greenery by adopting new urban plans, according to which a certain area of each construction plot has
to have greenery. And if there is no such possibility due to objective reasons, as Bogoev explained, then it will be set vertically or there will be roof greenery realized by the investor.
The checking of data in the Voters Register for conducting the referendum on September 30 starts as of tomorrow (August 9). The SEC announces that the review will last until midnight August 23, 2018.
The political party Levica, submitted an initiative in the Constitutional Court with which it demands annulment of the Decision for announcing the referendum passed by the Parliament of Republic of Macedonia.
D. M.
---
Photo by: Kiril Popov/kolektif.mk