Conventional Russian forces are likely replacing exhausted Wagner Group forces to maintain the offensive in Bakhmut after the Wagner Group's offensive in Bakhmut culminated with the capture of Soledar around January 12, published Institute for the Study of War.
According to the report, the localized attacks on Vuhledar and settlements in Donetsk and Zaporizhia oblasts are likely intended to disperse Ukrainian troops and set conditions for a decisive Russian offensive in western Luhansk Oblast, as ISW had previously assessed.[9] Russian forces may be attempting to disperse the Ukrainian grouping of forces on the Svatove-Kreminna line to enable a Russian recapture of Lyman, Donetsk Oblast. Russian forces could seek to use Lyman as a launching point for a decisive offensive to secure Donbas by conducting an offensive from Lyman in tandem with a drive on Bakhmut or from Bakhmut toward Slovyansk if the Russians succeed in capturing Bakhmut.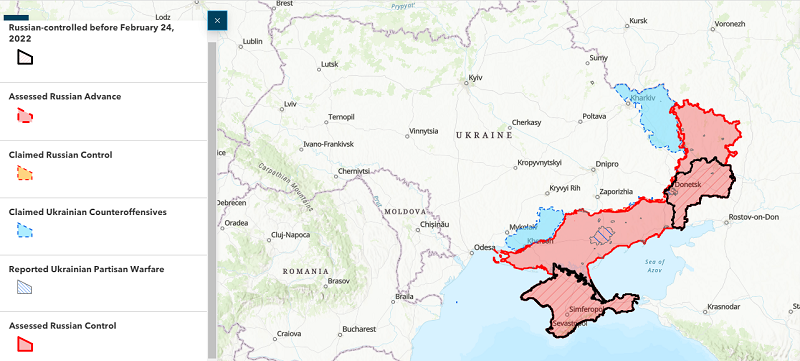 The report continued Russians may imagine that they can drive from their current positions directly to the Donetsk Oblast border along several independent lines of advance, although it is unlikely that they would not recognize the extreme improbability of success in such an attempt. The Russians more likely intend to pursue several phases of offensive operations culminating with securing the borders of Donetsk and Luhansk oblasts. These phases would likely require anywhere from six to 12 months of Russian campaigning, if they are possible at all, extrapolating from past Russian operational patterns and assuming higher levels of Russian combat power and capability than ISW has observed since the start of the war.