"My work is centered around news production and conflict, and in absence of conflict or what I call the generic news production and  conflict news production, but what i'm currently doing is that i'm working on a EU funded project on revisiting the past and anticipating the future which connects very much with what Dr. Rozmann said about the reinventing or the re-discovering of the empires and we're looking at the European troubled past. It strikes me as someone coming from Kosovo originally.", says Hoxha in his opening remarks at the Regional Conference "Attacks on Democracy and Human Rights", held in Skopje on July 28, 2021.
Hoxha referred to the way democratization of societies in the Western Balkans.
"When I went and sort of went beyond the research on Kosovo and in the Balkans, it strikes me how young our democracies are in in Europe. If we're thinking about Spain and Portugal, about Greece and about Cyprus, how young these democracies are within my lifetime. Spain transitioned into democracy for example and we are not thinking how fragile these democracies are as well.  So I just want to say like a couple of things: first of all it's important to define the tax by who and I think there is a wider consensus in eurosphere, so to say that we have an adversary that is injecting news and media productions so-called news through disinformation campaigning in Europe but also in the Balkans. Especially in the Balkans, in fragile societies such as Kosovo and Macedonia, Bosnia, Serbia to some extent. And having said that we cannot ignore the fact that actually European countries as Dr. Rozmann said are not immune to that. We've seen a lot what's happening in Slovenia, we've seen a lot what's happening in Hungary, we've seen social movements emerging social movements in Greece and in Germany and in other countries as well.
That not only look at the fake news and disinformation and hybrid attacks but they're looking at the weaker point on this whole structure or function of public sphere. They're looking at the trust and decline of trust is one of the most important  bottlenecks in this area.", said Hoxha.
Regarding the general perception of fake news, Hoxha points to the democratic tools used by governments across Europe.
''The whole point of fake news and disinformation is not to believe that cows are flying in Russia. It is to decline trust in real news in Germany about German internal politics, about local politics, about gender issues, about migration. The numbers about migration, the numbers about the pandemic situation, the infections, the vaccines, the effectivity of vaccines. When we say this and i cannot not think about something that probably Dr. Rozmann is more familiar with, something called fortified democracy or militaristic democracies, which is you know when democracies use their own tools legal tools to limit freedom of expression and what I'm going to say is going to be, was going to sound probably a little controversial but for example: in Germany it's fully illegal to display nazi symbols such as swastika and nazi propaganda and for a very good reason, but this is done using democratic tools.
We've seen similar path of doing of actions taken by governments in Hungary, in Slovenia and Balkans inevitably where governments try to restrain media from publishing information regarding to the pandemic situation and these are internal factors. This is not someone in Russia telling someone in Kosovo send the police to the media. This is a practice that is used as a democracy. The other important thing is that we are all in Europe struggling with democracy and democracy is not something that is a set of rules. One of the things as i was saying, one of the things that we see is internal struggle with democracy and democracy is bottom-up, is almost never a top-down process and the process of bottom-up democracies become very fragile when you have authoritarian political leadership that don't want to embrace fully democratic practices.
We have confirmed reports: Council of Europe reports of the russian influence on media content in Europe. Just recently the report on State of Democracy, Human Rights and Rule of Law. The Council of Europe report states that during 2018-2020 respect for freedom of expression was in decline in many countries meaning many member countries of the Council of Europe and this is worrying because these are legal. These are democratic institutions that member states adhere to and this is a report that is criticizing itself for declining democracies.  I don't want to go too much into details and prolong my talk here because i think we're also limited in terms of time but in a book by Steven Levitsky and Daniel Ziplock called: "How democracies die ", one of the bottlenecks of declining democracies or democracies dying is the function of gatekeepers. We have to rethink in today's technological reality, we have to rethink the gatekeeper function. I have researched for the last 15 years in media and journalistic practices and I've never met a politician who wants to be scrutinized or submits to being scrutinized or verified by the media.", Hoxha referred to the influence of Russian media content in Europe
Hoxha stressed that the race for joint democratization of communication should be treated with editorial policies and a structured way of verifying information.
"I'ts a rough conclusion that political leaders do not like the media precisely because of the function they have. To actually verify what they say, to treat it with this editorial policies and structural way of verifying information and this function has been diluted to some extent with the race of social media with the race of common democratization of communication. Everywhere which brings a lot of positive things and positive changes brings a lot of voices but also comes with a price.
But the other thing that i wanted to say here is that from the kosovar perspective and only a fraction of my research is focused on Kosovo, we have to look at countries from a sort of comprehensive perspective. Whereas in country where i live now in Norway we score the best in freedom of expression, no way it always is in top three or top four of countries with media sort of media freedom and Kosovo scores halfway in the ranking, but we have to see this as a process, as a comprehensive process from education to other factors that influence this overall quality of democracy that we live in. The quality of democracy depends directly on the quality of journalism.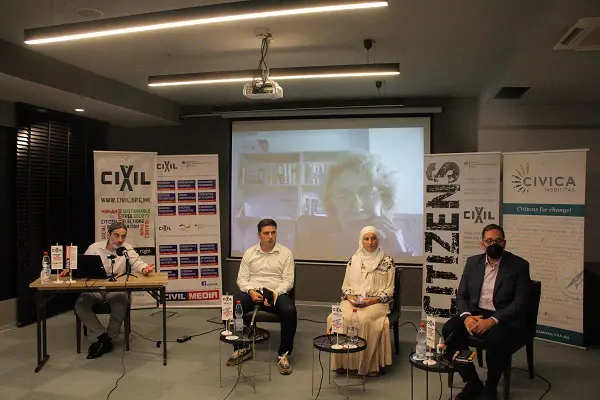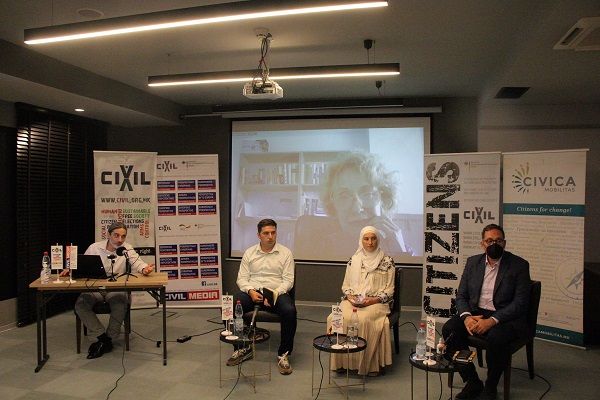 There's a german saying that i don't want to embarrass myself by mispronouncing it, but your democracy is as good as your journalism or as good as your freedom of the press and we have to see how do we fix these problems through a comprehensive approach and the comprehensive approach is that we haven't rethought. We haven't thought about the necessary reforms. On necessary reforms, on education. An education comes from primary to secondary to high schools to university in the field of media literacy and information literacy. In the field of understanding political participation as not only a responsibility of active citizenship but also as an obligation to a functioning democracy.
We need to also think about the tools by which we measure trust. You can be a political leader for 10 years and then you have one little scandal about non-verified information and your career goes up to flames. You can be Mother Theresa for 20 years and then you get one media content that destroys your entire career without verified proof. Now we are at a stage where we cannot decline all these. We cannot undo all these developments, so for example, and i will end with this: Kosovo has roughly 1.7 million inhabitants and has 2 million sim cards that provide internet. By definition more than the adults, have more than one sim card that provides internet. The other thing is Kosovo has like the largest number of inhabitants with internet access not only as households as well so internet penetration is 96 percent. Does not depend on television, we don't even have printed newspapers anymore for a year now in Kosovo. By Facebook and Youtube, Iptv and other internet based platforms just a futuristic note if I may, Mark Zuckerberg just announced that Facebook will be a metaverse company not a social media anymore. So they want to build a reality where you don't need to even go physically to school or you don't even need to go to a political institution for you birth certificate etc, but you can do all that via Facebook.", points out Hoxha regarding the tools that should be used to measure trust in the media.
"We need to rethink education, we need to rethink democracy, we need to rethink trust in media and in political system as well as political participation, to cultivate our democracy and just to add to that saying of your democracy is as good as your freedom of the press. I would like to add that your democracy is as good as your participation in that democracy and making what do you make of that freedom of the press and freedoms that we have and freedoms don't only come from as a sort of god-given nature, given… whatever given rights but they come with certain responsibilities that we have to cultivate and fulfill all the time. I don't have a recipe for how to fix all these things but in terms of policy I think that we cannot fix them by training journalists, training politicians to better communicate. We have to fix them from the bottom up from all the way structural approach which is comprehensive.", said Hoxha.
Camera: Atanas Petrovski
Video editing: Arian Mehmeti
Photo: Ognen Boshnjakovski