PERSPECTIVES 2019 Hajredini: Joining NATO does not solve our internal problems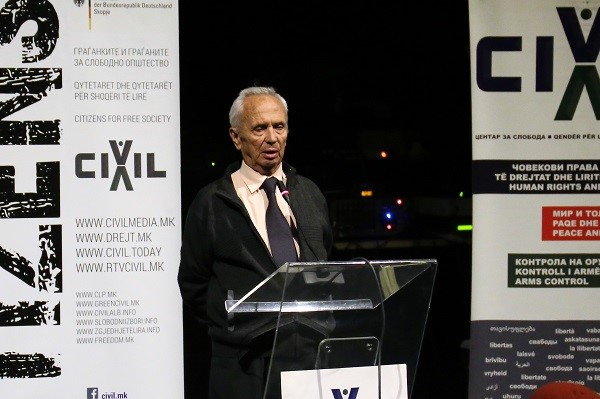 Former Minister of Finance, Dzevdet Hajredini, in his speech at the conference "Perspectives 2019", organized by CIVIL – Center for Freedom, criticized the Government for announcing 2019 as an economic year for Macedonia, saying that every year has to be economic.
Hajredini spoke also about DUI's obstructions in regards to the Electoral Code, the party employments and the SPO cases in which officials of this party are accused.
"Foreign representatives, regardless of whether they are ambassadors or not, should know when they come here in which perfidious way the parties, especially DUI, are abusing the meetings with them. A meeting yes, but we will come out and tell what we had been talking about, or we won't say anything because it is a secret", warned Hajredini, especially in the upcoming period with the elections.
Hajredini said that joining NATO does not solve our internal problems, starting with the economy and ending with the corruption.
---
At the conference "Perspectives 2019, introductory speeches were given by German Ambassador Thomas Gerberich, Minister of Labor and Social Policy, Mila Carovska, Prof. Mirjana Najcevska, Dzevdet Hajredini (former Finance Minister), Aleksandar Krzalovski (MCIC), Mersiha Smailovic (Legis), Koco Andonovski (LGBTI Support Center) and Faton Aliti.  Biljana Jordanovska, Dehran Muratov and Xhabir Deralla spoke from CIVIL.
М. Ivanovska
camera and editing: Аrian Mehmeti
photography: Biljana Jordanovska