ACTIVITIES Green Future in Strumica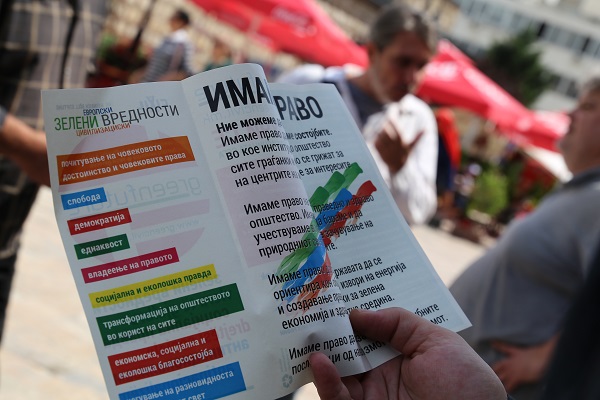 CIVIL continues with the same pace of organizing events, travelling across the country with info stands for direct communication with citizens, and these days is organizing another workshop, last in the series of workshops, titled "Green Future".
The last workshop will be held on October 15, in the Municipality of Strumica, starting at 1.00 pm. The workshop "Green Future" is an opportunity for all socially active citizens, regardless of where they come from, whether they are part of the non-governmental sector or part of a party, to express their opinions and proposals on social justice, green values and antinationalism.
In the working part of this event, a discussion will also be opened on topics related to practicing European values and green alternatives ahead of Macedonia's EU integration processes.
CIVIL invites all interested civic organizations, green initiatives, political parties, the media, activists and interested citizens to these workshops.
The agenda for the two-hour event anticipates 15 minutes at the very beginning for statements for the media, and the sessions begin immediately afterwards, where video and audio recording is not allowed. After the presentation of the project "Green Future", and the connection between European and green values, social and environmental justice, a discussion will be opened on the topics: "Green values at the local and central level: situation, challenges and perspectives" and "Citizen participation in social processes for support of the democratic reforms, green alternatives and antinationalism".
CIVIL Communication Team