General Secretary of Levica Jovana Mojsoska in a post on her Twitter account yesterday, December 1, made dehumanizing insults against journalist Borjan Jovanovski, commenting his appearance on television.
"Borjan Jovanovski in a show laughed at the moment that a prison sentence of 25 years is awaiting a journalist of Alfa, and that is all you need to know about this party cockroach", wrote Mojsoska on Twitter.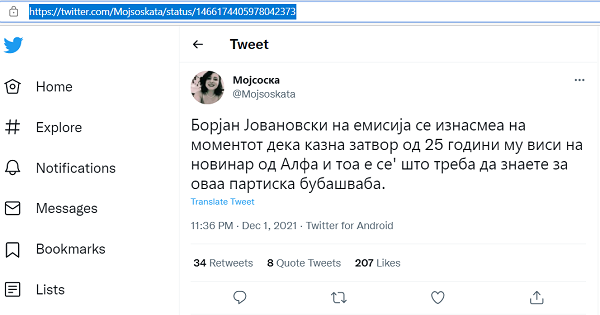 source: Twitter account of Jovana Mojsoska, General Secretary of Levica
To the moment of publishing this text, Mojsoska's tweet reached 230 reactions and 48 shares, and also provoked comments with calls for violence and hate speech from anonymous profiles, some of which belong to Levica's propaganda structures on this social network.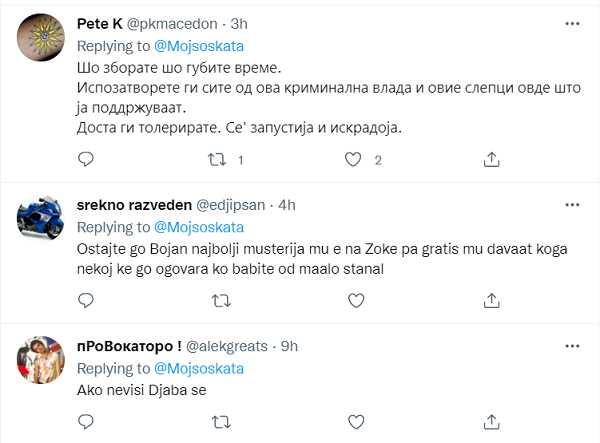 Comments on Jovana Mojsoska's tweet on Twitter, source: Jovana Mojsoska's tweet, General Secretary of Levica
In addition to the insulting vocabulary, the anonymous profiles that comment on the tweet demand arresting of everyone "from this criminal government and these blind people here that are supporting it", saying that "if not hanging, then in vain", and there are also death threats.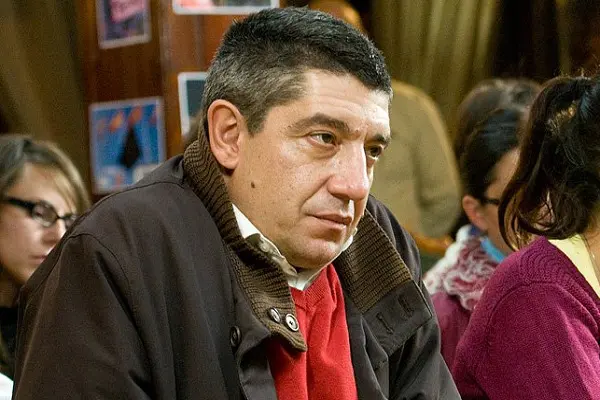 Journalist Borjan Jovanovski, source: FB page of Stop Police Brutality
In relation to this post, CIVIL Media demanded a reaction also from the Association of Journalists of Macedonia. From there they say that the comment on the Twitter social network by the user Mojsoska referred to journalist Borjan Jovanovski is for public condemnation.
"If this profile really does belong to the General Secretary of the Levica political party, Jovana Mojsoska, then she needs to apologize as soon as possible for the insult and humiliation tolerated by other users in this post, sympathizers of this party. The words "party cockroach" referred to a journalist by a young politician in a public space additionally contributes to the low culture of public communication that some local politicians have", is said in the response of the AJM to CIVIL Media.
According to the AJM, such words can encourage some party members to further threaten journalist Jovanovski, which can result also with violating his security.
CIVIL expresses support to journalist Jovanovski and again calls on the responsible institutions to react to such posts that prompt hatred, stigma and violence against journalists.
Petrit Saracini
Translation: N. Cvetkovska