Frontline's story of single father awakens solidarity and humanity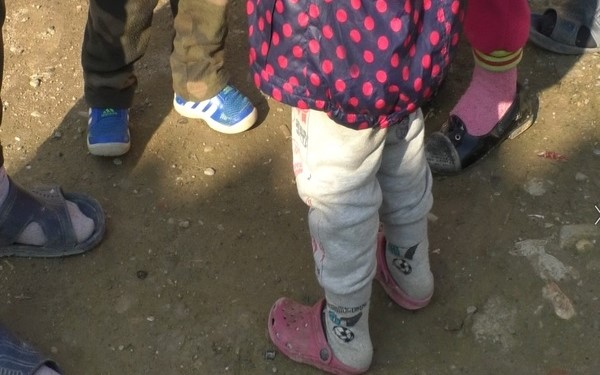 Citizens from across the country, even from abroad, are constantly offering and sending help for the Simonovski family, the single father Ajnur and his five minor children, Almir, Ljubica, Jasmina, Leonora and little Angelo.
Following the published story that the family is barely making ends meet, surviving in substandard conditions in a modest little house, without heating, a bathroom and household appliances, financial assistance has been offered, as well as clothing, food, toys and personal hygiene products by hundreds of citizens, while CIVIL and Frontline.mk will deliver to the socially endangered family everything they will collect during this week.
The Red Cross in Skopje has also offered and delivered assistance. Today they visited the family, donated packages of milk, a large amount of food products, new mattresses, toys and bicycles for the children and announced that their assistance does not stop here.
Currently, CIVIL and Frontline.mk, as well the institutions, are working on raising funds for the house to be repaired, providing appliances and certainly heating, so that the children can live as they had wished for, warm and safe.
Also, tomorrow during the Freedom Festival in the Museum of the City of Skopje that is organized by CIVIL, citizens will be able to make a donation, a small contribution for the father and the five children, as well as for other endangered individuals and families. Admission is free of charge.
I. Т. Z./Frontline