CIVIL entirely supports the demands of redundant workers groups in the Republic of Macedonia. A large part of redundant workers were not included by the latest legal solutions for solution of their status in the country.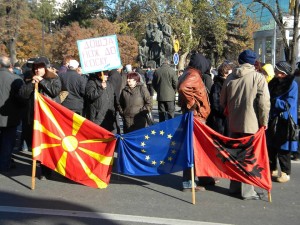 We call upon the relevant institutions, the Parliament and the Government of Macedonia in particular, to reconsider their decisions and offer better, more comprehensive and long-term solutions for this category of citizens. Current legislation is partial and do not solve the problem of people who found themselves in the social margins since the beginning of the transition in the 90's onwards.
We appeal to all supporters and members of CIVIL and its Human Rights Working Group to express their support of the redundant workers in their efforts to exercise their rights. Our duty is to express our solidarity with all citizens and demand respect for all human rights and freedoms equally for all.
Redundant workers will protest tomorrow at 10am in front of the Association of Unions. The protest will continue in front of the Government of Macedonia.